If you're planning on picking up Spider-Man: Miles Morales on PS5 at launch, which you should because it's brilliant, you should also consider upgrading it to the Ultimate Edition.
We've spent some time with Spider-Man Remastered, the enhanced PS5 version of the original game, and while it indeed may be a remaster, the work done to it is phenomenal. It almost looks as good as PS5 showcase Miles Morales itself. And other PS5-centric features such as haptic feedback and Tempest 3D AudioTech have been added.
The improvements are instantly noticeable: the draw distance simply doesn't seem to exist, textures are more detailed, the lighting is better, and there's ray tracing. Like in Spider Man: Miles Morales, the ray tracing is of very high quality, too. It's amazing that a console that costs less than the latest mid-range Nvidia graphics card is pulling this off. Spider-Man has never looked better.
There is a caveat to all that graphical splendour, however. If you want ray tracing, you need to play in Fidelity graphics mode, which locks the framerate at 30fps. Still, even at 30fps it feels much nicer to play on PS5 than it did on PS4, Pro model or not. If you must have 60fps there's also a performance mode that dials the visuals back a little, including disabling ray tracing. It still looks a hell of a lot better than the PS4 version, and at 60fps the gameplay really shines. It totally transforms the experience of swinging through New York City.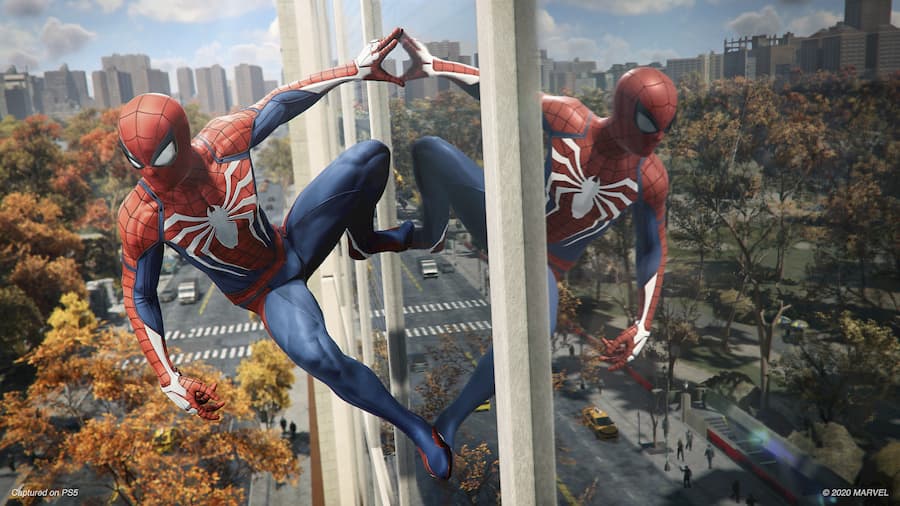 We'll have a full review of Spider-Man Remastered up when we can, but if you are buying a PS5 and a copy of Miles Morales it seems like a no-brainer to us to upgrade to the Ultimate Edition. For just a little bit extra you're getting another full game, including all of its DLC. One that feels like it hasn't been simply remastered for PS5, but made for it. And if you never played the PS4 original, it really is a must-have.
At launch, buying the Ultimate Edition of Spider-Man: Miles Morales is the only way to gain access to Spider-Man Remastered, but you will also be able to upgrade the standard version of Miles Morales to the Ultimate Edition for a small cost if you decide to bite the bullet at a later date.