Buying a gift for someone who's just bought themselves an Xbox Series X/S? Perhaps an accessory to go with their new console is your best bet.
Out of the box, the Xbox Series X/S comes with everything it needs. But that doesn't mean there aren't many more useful accessories that could make the experience even better. A spare controller, perhaps, or a charging dock – or even a storage expansion.
We've rounded up the best accessories for Xbox Series X/S right here, with something to suit all budgets.
PowerA Enhanced Wired Controller
Substantially cheaper than an official Microsoft controller at just $35/£30, this PowerA wired Xbox controller makes a great spare. Having a second controller is always handy in case someone comes over to play. Or if you run out of batteries: this one doesn't need them; you just plug it into the console's USB and away you go.
It comes in a variety of colours – not all are as garish as this pink option but we love it – and it even has built-in controls for a headset, which is a nice touch.
Snakebyte Xbox Twin Charge SX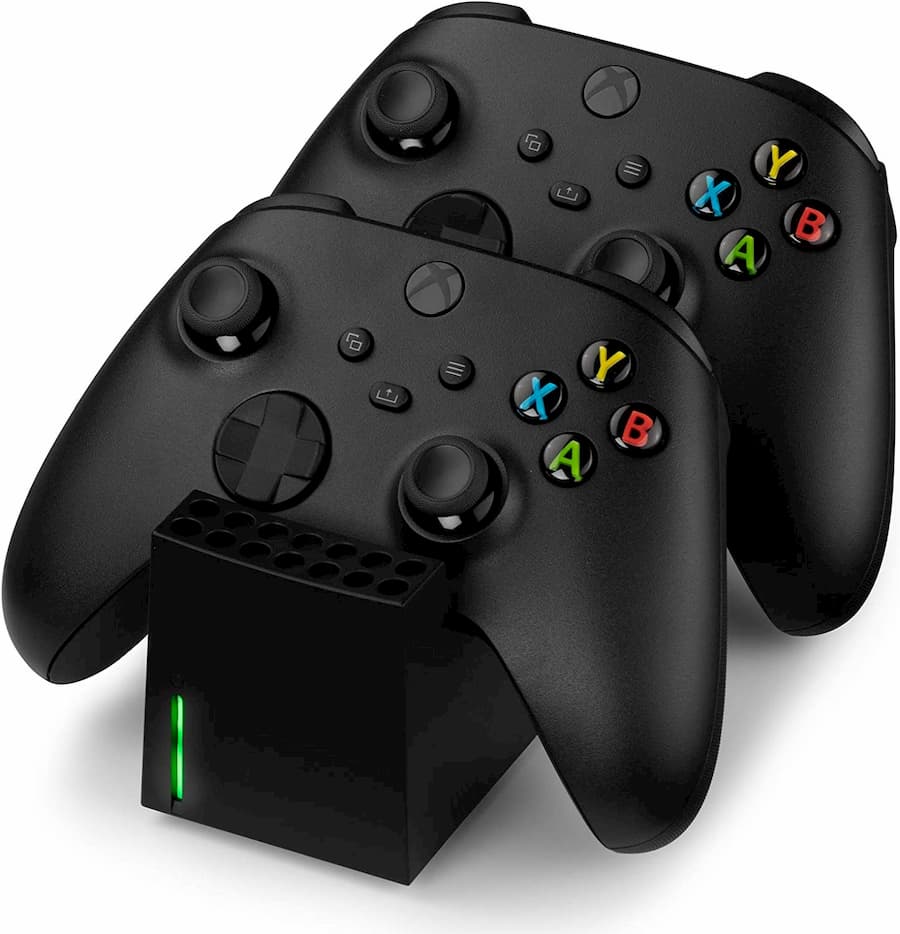 Xbox controllers still take AA batteries as standard. While many of us appreciate the ease of using batteries, some people prefer not to have to have a stock of them in. And so this Snakebyte Twin Charge SX charging stand is the ideal solution. It comes with two rechargeable battery packs that can be popped into your controller's battery port. Once they're in, a controller can be placed on the dock to charge it. It looks sleek, too.
The downside is that the batteries included only have 800mAh capacity, meaning they'll only last around four hours on a full charge. Still, that's enough for most casual gaming sessions.
1TB Seagate Storage Expansion Card
At $220/£220, this is one of the most expensive Xbox Series X/S accessories you can buy, but it's also undoubtedly the best and most useful. Since the Xbox Series X/S uses a high-end SSD, you can't play games (apart from backwards compatible games) from a standard hard drive. So if you want to expand a console's storage space, the only option is this Seagate Storage Expansion card, which slots neatly into the back of the console.
Any Xbox Series X/S owner will massively appreciate one of these: the console's built-in storage doesn't go very far. Especially in the case of Xbox Series S, which only has 365GB of usable space.
Turtle Beach Stealth 600 Gen 2 Wireless Gaming Headset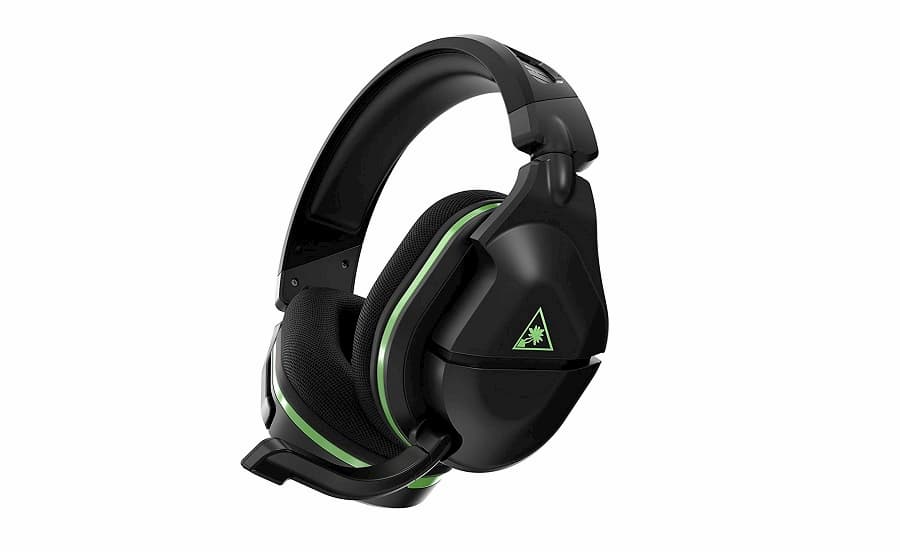 We loved the Turtle Beach Stealth 600 Gen 2 headset when we reviewed it earlier this year. It's incredibly comfortable, but it's also an absolute pleasure to use. It's wireless, syncing directly with your console. And once it's synced, you'll not have to do it again; simply turn it on and it's ready to use. The sound quality is excellent, and being wire-free is a big boon. It's available in black or white, but whichever one you choose, it looks excellent.
Xbox Game Pass Ultimate Subscription
So it's not exactly an accessory, but every Xbox Series X/S owner should be a Game Pass member. Gifting a subscription makes the perfect gift. And even if they've already got it, subscription cards will stack, extending the expiry date on the membership.
Xbox Game Pass Ultimate gives access to a library of over 200 games, including brand-new first party releases. It also includes EA Access, Cloud Gaming so players can access Game Pass games on their phone, and an Xbox Live Gold membership. Subscription cards are available in 1, 3, 6 and 12 month varieties.