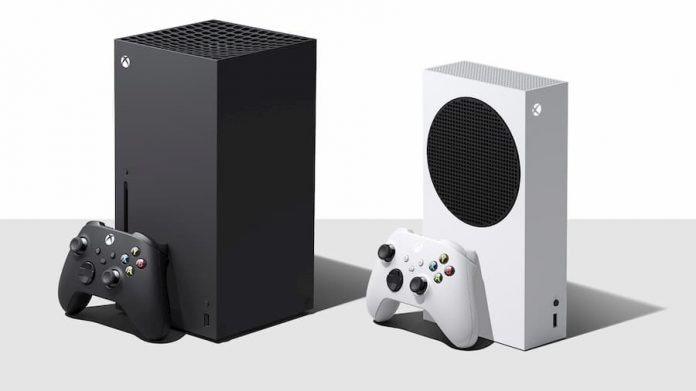 Update 14/11/2020: During our time testing the Xbox Series S before launch, we were able to play Smart Delivery games – that is, Xbox One games that have received an Xbox Series X/S optimization – without updating them. However, a recent update seems to have made this impossible. So you can no longer play the Xbox One version of any optimized game on Xbox Series X/S – you're forced to use your internal SSD space if you still want to play those games.
It's an unfortunate change, and one we're very disappointed to find. It also means the article we've written here is no longer correct. We'll be reaching out to Microsoft to see if this is an intentional, purposeful change or if it's likely to be reversed.
Update 18/11/2020: Microsoft has followed up with a statement, confirming that the decision to force Smart Delivery games to upgrade is indeed purposeful. So you're locked out of playing your Xbox One version of any game with Smart Delivery. RIP your internal SSD space.
"Titles that support Smart Delivery will automatically detect what device you are playing on – Xbox Series S, Xbox Series X or Xbox One – and deliver the best version of the game available to you. We believe delivering the version of a game that has been specifically optimized and tailored to your device is the best user experience, which is why Smart Delivery was developed this way. For additional information on managing upgrades with Smart Delivery, please go to Xbox Support."
Original story follows.
---
With storage space at a premium on the Xbox Series X/S, you're perhaps going to be selective about what lives on it.
While Xbox One games can be played from an external hard drive connected to your next-gen console, games made for and optimised for the Series X/S can not – they must be located on either the internal storage, or on an official expansion card plugged into the back.
So you might be wondering, what about games such as Forza Horizon 4 or Gears 5 that support Smart Delivery? What if you don't mind playing at Xbox One X settings if playing on an Xbox Series X, or Xbox One S settings if playing on an Xbox Series S?
The good news is that you're not forced to upgrade games that support Smart Delivery to their Series X/S optimised versions. While they're located on an external hard drive you can boot them as normal, and the legacy version will play on your Series X/S just fine. You can move them to internal storage and play them normally too, though when you boot them up you will be asked if you want to upgrade them. Select no, and you can carry on playing the standard old version. But why would you want to do this, you might be wondering?
Well, because in our (admittedly limited) experience, the X/S optimised versions of some games don't offer enough extra to make moving them to premium storage space worth the cost. Gears 5 may look better on Series X than it does on Xbox One X if you scrutinise every scene, but the main gain is that it can run at 120fps. What if you don't have a TV capable of that? You may as well keep Gears 5 on your external hard drive and leave your internal space for something else.
Ultimately then, think twice before upgrading those games you own to their Series X/S optimised counterparts – the benefit might not be always worth the storage cost.