Gamers love stuff.
Trust us, they do. We would know. Because we're gamers, and we do, in fact, love stuff. We perhaps have too much stuff – if there is such a thing – but that doesn't mean we don't want more.
We're talking games, accessories, plushies, clothes, homeware, and whatever else you can think of that you can stick a gaming-related brand on. If you're looking for some stuff to get for yourself or the gamers in your life, then we've found some great options for you.
Here's a quick list of 10 must-have gifts for gamers this holiday season.
Jolteon Funko Pop
Funko Pop vinyl figures have become a huge phenomenon the last few years. It seems like every nerd, gamer or geek of any kind has at least one. To kick off our must-have gifts for gamers list, we thought we'd include the adorable Jolteon Funko Pop. She's simply divine, and a great addition to a gamer's shelf. But if Jolteon isn't your jam, there's tonnes more Pokémon Pop Vinyls where that came from.
See more gaming-related Funko Pop recommendations here.
Among Us Keychain Plushie
Anyone who has been on the internet for the past six months or so knows that Among Us is one of the biggest games this year. It's huge with online streamers, but folks at home have been picking it up as well (especially seeing as it's free to play on mobile devices). These adorable Among Us keychain plushies are the perfect stocking filler for anyone who has become obsessed with these little beans ruthlessly murdering each other and then lying about it.
The Ultimate History of Video Games
The games industry is constantly moving, advancing and changing. Sometimes, that makes it difficult to remember the old days when we would go into arcades and challenge our friends to games of Street Fighter or see who could last the longest in Pac-Man. The Ultimate History of Video Games, by Steven L. Kent, gives players the chance to revisit some of those old memories and find out just how video games got started.
Blue Light Filter Glasses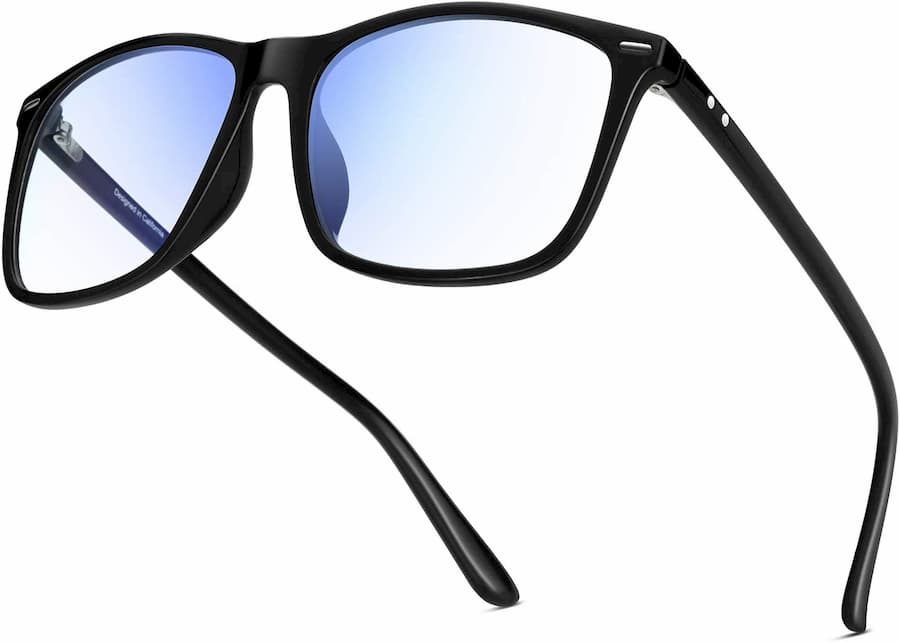 As much as we love gaming, it can be a difficult hobby for our bodies, especially our eyes. A more thoughtful gift for the gamers in your life are these Blue Light Filter Glasses. These glasses are meant to block out some of the blue light that comes from looking at our screens and might just help your friends or family members experiencing the negative side effects of this. They're pretty cool looking too.
Xbox Light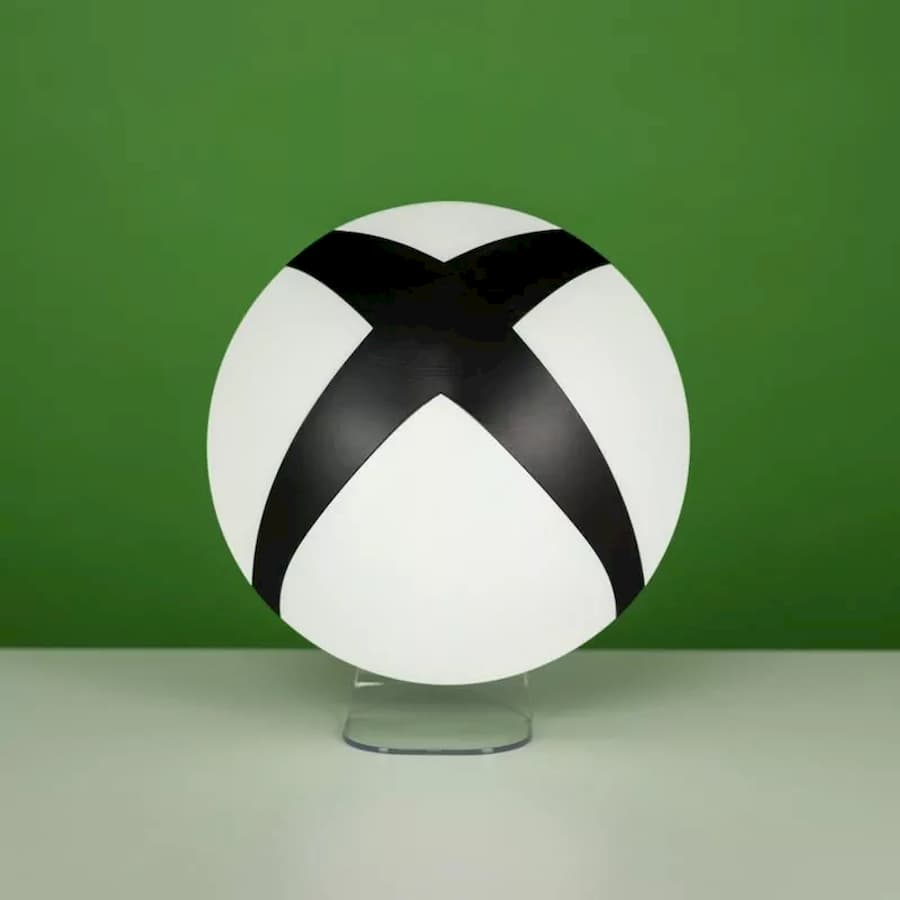 Sometimes, there's just nothing cooler than some awesome lighting. That's why we love the look of this Xbox light. Both freestanding and wall mountable, this light can go anywhere in your gaming space to brighten up the place. We love dark, musty gaming caves as much as the next person, but if you want a light to help you find that dropped Dorito, this one is super cool.
LED Mousepad
For the PC gamer, this mouse pad is wicked. It has a LED light up border. It has eleven different light-up modes and 3 different levels of brightness to choose from as well. There's only two switches used to operate it, but gamers don't have much to worry about as they're pretty seasoned when it comes to button pushing. We think this is a perfect addition to any gamer's desk; what's not to like about rainbow LEDs?
Video Game Wrapping Paper
Now, this isn't necessarily a gift for a gamer, but we wanted to include it on this list because it's pretty darn cool. This video game wrapping paper is for wrapping any of the gifts on this list (or other not-quite-as-awesome gifts.) It features a myriad of cartoon controllers and it's bright, bold and colourful. And, if you're wrapping gifts for a younger gamer and say that it's from Santa, that kid will think Santa is the coolest dude in the North Pole. Seriously.
Retro Gaming Prints
We love retro. We love gaming. We love prints. What's not to love about these retro gaming prints? Not only do they just shout 80s vibes with their bright purple and pink neon colours, but it features four retro consoles as well. Hang these up in your gaming space or gift them to a friend and that space will be the hippest on the block. These prints don't come framed though, so keep that in mind when it comes to gifting them.
PlayStation Hoodie
The winter months mean cold weather and cold weather means long sleeves and sweatshirts. And what better way to rep your gamer style than with this PlayStation hoodie? This particular hoodie has the classic PlayStation symbol on it as well as the Japanese lettering. Let's face it, you've never owned a hoodie this cool.
The Legend of Zelda Coasters
Making drink rings on their furniture is probably the last thing on a gamer's mind. They've got worlds to conquer, people to take out, planes to jump out of and a whole host of other fantastical quests. That's why these Legend of Zelda coasters might just be the perfect gift for the gamer in your life. We say might because, while we'd like to think if the coaster was there they'd use it, we have a feeling they might not. But, what better way to give them the potential to not ruin their furniture then by giving them coasters? We can't think of one.