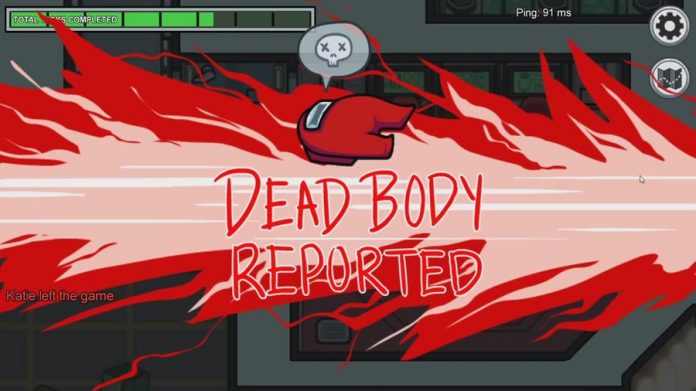 Asymetric murder-em-up Among Us has landed on Nintendo Switch, supporting cross-play with the PC version of the game.
Inner Sloth's multiplayer game can now be played on the go, meaning you can backstab your 'friends' wherever you are. The PC version of Among Us (the game also has a mobile incarnation) was released over two years ago but experienced a massive boost in popularity when several streamers brought it in into the public eye.
Among Us's cartoony action has between one and ten players roaming a spaceship, moonbase or space station, trying to repair it. The snag is that between one and three of those players is an impostor, whose actual agenda is to stop them by any means necessary. Who are we kidding? It's murder. Yes, you can sabotage but murdering your fellow players is where the real fun is at.
Once a body has been discovered, it's the other players job to work out who the impostor is. As more bodies pile up the paranoia grows, false accusations flying left and right. We've had a lot of fun playing the impostor Among Us but the best matches are where you barely kill anyone and the other players end up airlocking each other for no good reason. That said, we've also had some matches where 'HornyGirl' and 'INeedABF' have been rather too intent on collecting SnapChat usernames, making us wish there was a 'Call Chris Hansen' button.
The Nintendo Switch version of the game, aside from being portable, is near identical to the PC version. The one difference is that you have to use an on-screen keypad to respond to accusations and, since PC players can type faster, this could put Switch players at a disadvantage. We've run into matches where the discussion and voting time is a mere fifteen seconds which, using joysticks and buttons to type, is barely enough time to get a word out.
Still, the more players Among Us gets, the more likely Inner Sloth are to add new content to it (with at least one new map coming next year). Just don't mess with us. We know what you did.