It might have picked up its fair share of controversy this week, but Cyberpunk 2077 has been a much anticipated game, and so has a LOT of merchandise.
We're talking plushies, books, comics, figures and just about anything else you can imagine. And, problems on PS4 and Xbox One aside, it IS a great game. Plus it stars Keanu Reeves, so it'll always have that. And why wouldn't you want Keanu-themed merch?
We've put together a convenient list for anyone planning to grab a few last-minute
Cyberpunk
-themed gifts for their loved ones this holiday season.
So put in your tech-implants and check out this merch!
Johnny Silverhand Plushie
Let's face it, Keanu Reeves is one of the biggest highlights of Cyberpunk 2077. When people talk about Cyberpunk one of the first things they ask is, "Is that the game with Keanu Reeves?" Yes Brad, it is the game with Keanu Reeves. And wouldn't you enjoy being able to cuddle Mr. Reeves in his brilliant Johnny Silverhand get-up? Now you can with this Johnny Silverhand plushie. A couple of smooches wouldn't hurt either.
The Complete Guide to Cyberpunk 2077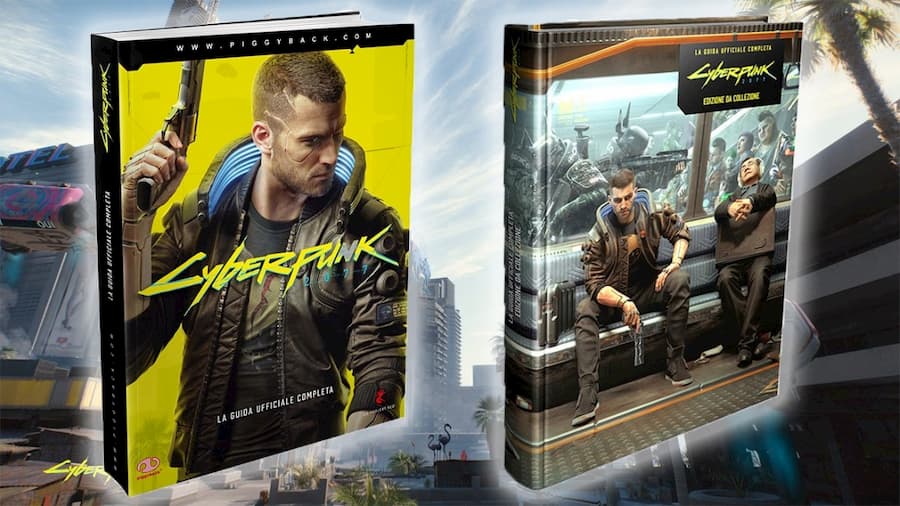 This gift is for those gamers that love to be on the up and up. They want to know about every discoverable nook and cranny in the game. The Complete Official Guide to Cyberpunk 2077 includes information about main missions, side missions, annotated maps, information on weapons and every other piece of info you could possibly need to complete the game.
The World of Cyberpunk 2077
Another book that's essential for a Cyberpunk fan is The World of Cyberpunk 2077. This title focuses a bit more on the game's lore so players can get to know the immersive world even better. Explore districts, gangs, cybernetics, weapons and more in-depth and up close and personal. It's the perfect gift for that person in your life who feels like the game itself isn't enough. They need more!
Johnny Silverhand Deluxe Figure
Now we know this list has already given some love to Keanu with the Johnny Silverhand plushie, but sometimes cuddly plushies aren't for everyone. Some players will want something more detailed, like a figure. This Johnny Silverhand figure features the man with the, uh, silver hand, holding a guitar and rocking out. Is it cheating if your hand does all the work for you? Who knows. We don't really care – it's Keanu for christ's sake.
Cyberpunk 2077 Volume 1 – Trauma Team
We really love seeing epic universes build their story into something bigger than what players get inside of the game. And that's what author Cullen Bunn has done with the new comic book series Cyberpunk 2077 Volume 1: Trauma Team. The story follows Nadia, an assistant EMT for Trauma Team International. While on mission, Nadia discovers that the man she is meant to save is the one responsible for the death of some of her teammates. It's a moral dilemma we can't wait to delve into.
Now, this title doesn't release until March of 2021, but we still included it on this list because any Cyberpunk fan is going to want to get their hands on it. An 'IOU' never hurt anyone.
Night City Gangs Jigsaw Puzzle
While we spend most of our time here at GameSpew playing video games, we aren't opposed to other forms of entertainment – like jigsaw puzzles. But if we can combine our love of video games with our jigsaw puzzles, even better. We love the look of this Night City Gangs-inspired puzzle. With a bluish/purple background and gorgeous art style, this is an awesome gift for any Cyberpunk lover.
Buy it on the CD Projekt Red website
Cyberpunk 2077 Mug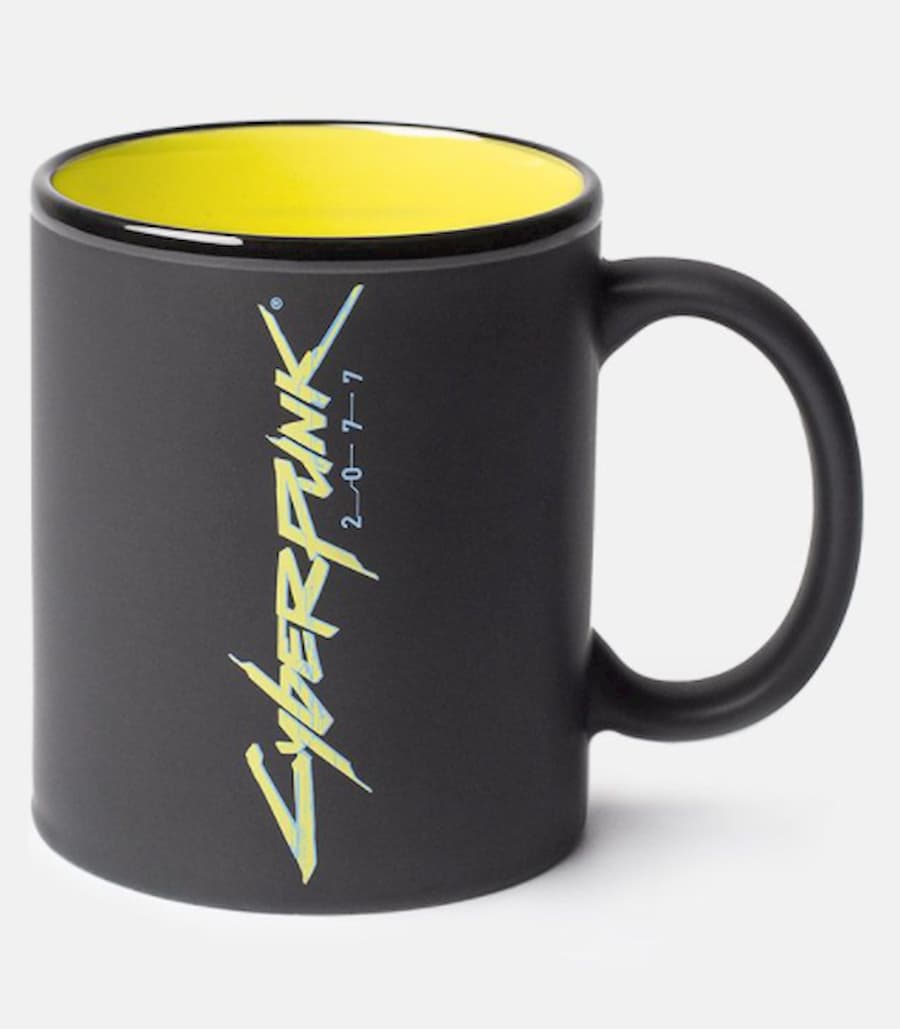 Lots of gamers drink coffee. It helps us get through long nights of dedicated game-bingeing. And that's why this Cyberpunk 2077 mug is the perfect addition to add to the mug cabinet. It features a classic matte black style with yellow writing. The bottom of the mug even includes the quote, "No Future" which is ironically what your mother will probably say to you when she realises you've stayed up all night playing Cyberpunk 2077. Not speaking from experience or anything.
Buy it on the CD Projekt Red website