Who doesn't love Mario? Even if you're not a huge fan of the platform game series, you've got to appreciate how iconic that chubby red plumber is.
And so it'll come as no surprise to learn that there's no shortage of Mario-themed merchandise out there. If you're looking for a gift idea this Christmas for your friend or family member who adores Mario, look no further.
There's an endless stream of Mario-themed gifts out there, but we've picked out eight of the best, from stocking fillers to more expensive gifts. Whichever you choose, your gift will definitely go down well. Trust us.
Super Mario LEGO
Released earlier this year, there's a huge series of Mario-themed LEGO available. You'll want to start with the Starter Course, but from there, there are tonnes of expansions that can be added. Complete with an interactive Mario figure, players make their way around a Mario course they've built themselves, collecting stars, stomping on goombas and even defeating Bowser. It's like a real-life Mario Maker, and it's a lot of fun.
Super Mario 3D All-Stars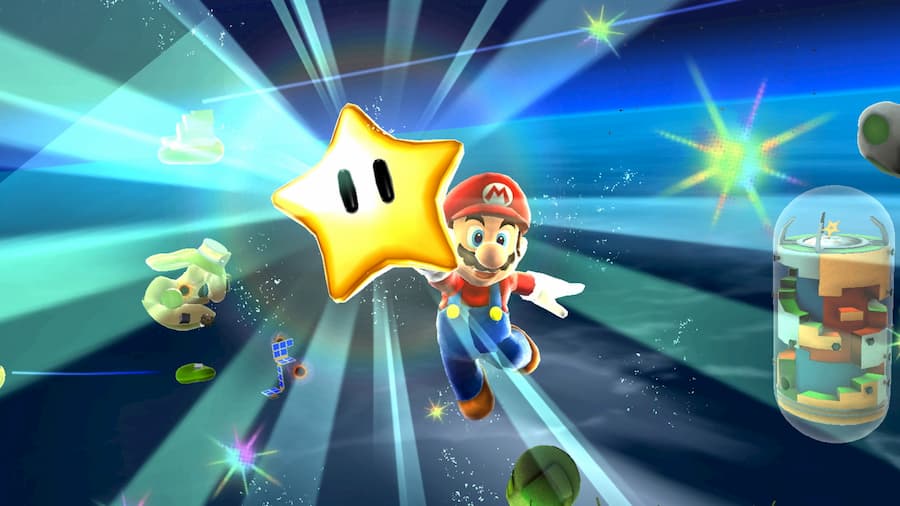 If you're buying a gift for someone who owns a Nintendo Switch, then Super Mario 3D All-Stars is a great choice. A limited-release game, this will only be available until March 2021. After which, it'll become something of a collector's item. It bundles in three classic 3D Mario games: Super Mario 64, Super Mario Sunshine and Super Mario Galaxy. So whether your loved one has played them before, or is jumping in for the first time, it's a piece of history they'll love to own. You can read our review of the game here.
Game & Watch: Super Mario Bros
Another limited-release curio, this special edition Game & Watch won't be around forever. It allows players to play the classic Super Mario Bros., the game that started it all, alongside Super Mario Bros. 2 and a Mario version of the classic Game & Watch title, Ball. It's a nice little piece of gaming history, and would make an excellent gift for any Mario lover.
Buy on Amazon
Super Mario UNO
This is the classic card game of UNO, but adorned with Mario characters. What's not to love? It makes a great stocking filler for any Mario fan, and it's a great game to play with the family at Christmas. What more could you want from a gift, really?
Mario Kart Yoshi RC Vehicle
Mario Kart is fun. But not as fun as having an actual remote control car to drive around. We just love this Mario Kart-themed Yoshi RC vehicle, and we're pretty sure your Mario-loving friend will, too. Sitting atop a matching green ATV, Yoshi is incredibly cute. And we bet he can get quite a speed up, too.
Goomba Plushie
The Goomba has something of a bad rep in the world of Super Mario. He's always just minding his own business, walking side to side, and then out of nowhere a red plumber comes and flattens him by stomping on his head. Look at his little face. He just wants to be loved. With this Goomba plushie, he can finally get the hug he deserves. We love you, Goomba.
Super Mario Coasters
This set of Mario coasters from Paladone is the perfect stocking filler for your Mario-obsessed loved one. Coming in various shapes and sizes, all themed after Mario, they make an excellent novelty place to rest a festive tipple. With 20 in the pack, there's plenty to go around the whole house, too.
Question Block Light
This little light makes the perfect night light or desktop accompaniment for any Super Mario fan. Shaped like one of the many '?' blocks you'll find dotted around a Mario level, it lights up with a yellow tinge. Oh, and it even makes a 'coin' sound when you turn it on. Better yet, it can be powered by USB or batteries, making it super flexible.