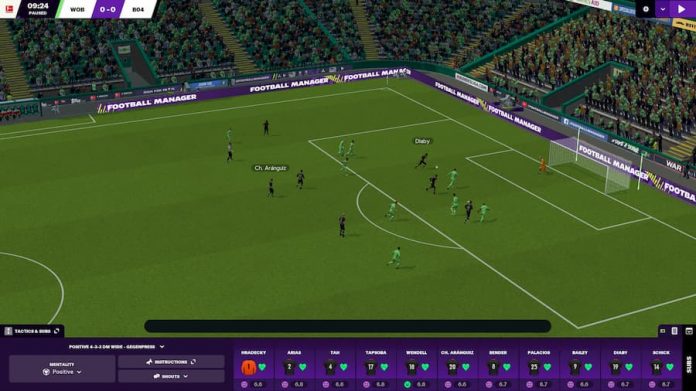 Buying new talent in Football Manager 2021 is exciting and adventurous full of new possibilities.
Every incoming player could be the one that leads you to glory in the virtual world of Football Manager 2021. Selling a player, on the other hand, is a much more sombre affair.
There can be a multitude of reasons why you have to sell a player in Football Manager 2021 and none are particularly pleasant. It could just be that they are unsettled and kicking up a fuss – but it's probably that they are just a bit rubbish and you don't want to pay for them anymore.
Whatever the reason, selling a player is often harder than signing them. Here's how to sell a player in Football Manager 2021.
Get Clubs Interested
Unless there is already active interest in the player you are planning to offload, you will need to garner that interest yourself. If they are actively wanted by other clubs then a green circular icon will appear with 'Wnt' that you can look over to see the interested parties.
If no-one is already interested, there are some options to build that hype. You can transfer list the player early to build interest before offering them out. Playing them or discussing them in interviews can increase their fame on the market place too.
Offer Them to Clubs
Whether or not you have any interest in the player from other clubs, you will want to offer them out for transfer. Either right-click, or if you are in the player tab, use the drop-down transfer menu to offer to clubs.
In this screen, you will have an idea of the wants of the player, their level of interest and will be able to offer them out for a transfer fee. If your player has a high level of interest, you will probably want to offer the player out for transfer with a specific transfer fee. Use their value and interest as a gauge to the likelihood of achieving that player's value or beyond.
If your player has no interest in them at the current time, you can always leave the price unspecified and see what offers (if any) come in. You can also choose to transfer list the player and set the player as surplus to requirements. This is worth doing only if you have no real interest in the player; it means that you keep his name out in the market if a quick sale isn't possible.
Review The Bids
After a few days, you will have bids come in for your player, or a message stating no one finds the signing viable. If it is the former then you need to review the signings and accept any that tickle your fancy. However, the player will have eyes on to where they head to (if they want to leave at all, that is).
If you have a rapport with the player, or think you're good at persuasion, you can choose the option to talk to the player and influence their decision. You can also talk to the player to try to inspire them to get their own name out there.
Once the offers are accepted, you will have to wait and see if the player accepts personal terms with any interested clubs. If they accept then they are off to pastures new at the nearest eligible date (unless you have agreed otherwise).
If things fall through, or no one thinks the deal is viable, then you can choose to leave the player transfer listed and wait for more offers later on while encouraging the player to find new contacts. Or you can abandon your plans for now, and offer the player out on transfer again later on.