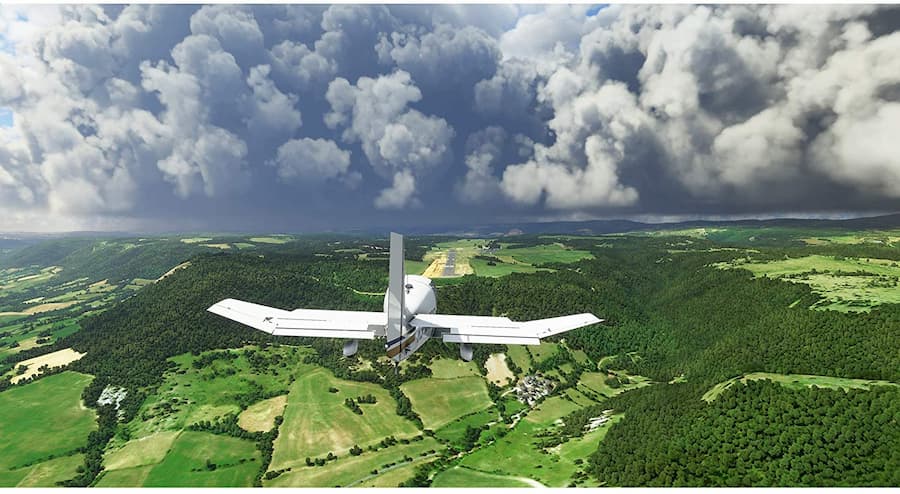 Microsoft Flight Simulator has received a VR headset update which allows you to really put yourself in the cockpit.
Supporting the HP Reverb G2, Oculus, Valve, and HTC headsets, the update is available right now and should be automatically be added when you download the PC flight sim's latest update. Now you can gaze around the cockpit in 360°, before crashing into a mountain because you weren't paying attention.
All facetiousness aside, we're actually pretty excited for this virtual reality update. Despite the name, there have been several previous entries in the Microsoft Flight Simulator series but this latest one really knocks it out of the airport. We gave Microsoft Flight Simulator a whopping 10 out of 10, calling it a must have for those who are fascinated by air travel or who have ever wanted to fly a plane. The prospect of playing it in VR gives us a grin a mile wide.
Flight sim fans are known for going to great lengths to bolster the realism of their experiences, using multiple monitors and, in some cases, crafting actual cockpits in their homes. We remember watching The Krypton Factor and being in awe of the fully featured flight simulator the contestants were subjected to. This VR update won't quite match that experience but it's a huge step in the right direction.
Microsoft Flight Simulator's VR update is available to all owners of the game. You can find out more from Microsoft's official announcement.