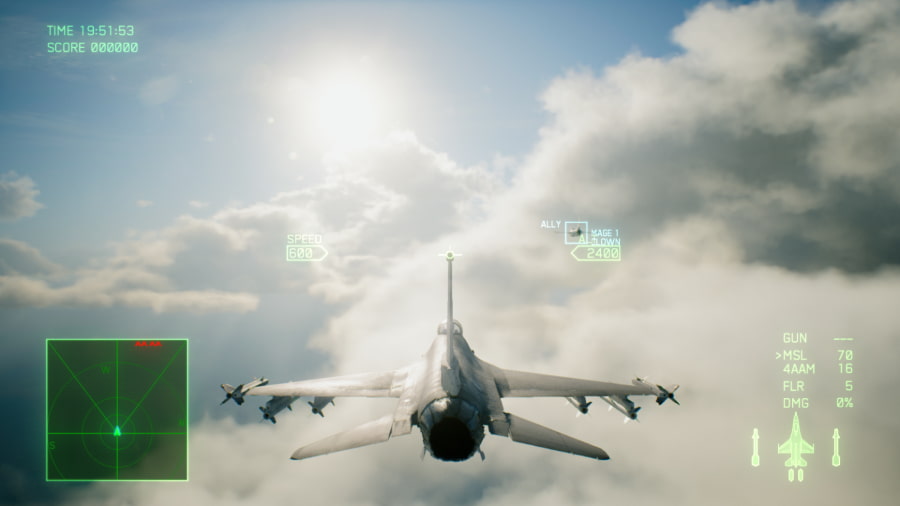 Arcade flight game Ace Combat 7: Skies Unknown is getting a free content update for its second anniversary.
We're not sure what two years is in plane years, nor did we ever figure out what's unknown about Ace Combat 7's skies. But we had a blast playing it on the Xbox One, saying that its "moment-to-moment gameplay is simply ace". We even took the Playstation 4's PSVR version for a spin, which made it even more of a blast. Though we did once or twice feel like we were going to plaster the inside of the cockpit with our lunch.
So we're always up for more Ace Combat 7, but this update doesn't come with any new missions or plane models. Instead, it's a collection of new skins and emblems, as follows.
Skins: X-02S Glowing, F-22A Phoenix, F-4E Mobius, F-15E Garuda, ASF-X Ridgebacks, F-16C Crow, Su-37 Scarface, Typhoon UPEO, F-22A Gryphus & Su-37 UPEO
Emblems: 25th Anniversary Nugget -Mobius 1-, 25th Anniversary Nugget -Yellow 13-, ACE COMBAT 7 2nd Anniversary, Shooter, Spooky, Falco, UNF, UNICS, Arrows (Low-Vis) & Falco.
However, if you're a Playstation 4 or Playstation 5 owner there's an even better present; Ace Combat 7 is heavily reduced on the Playstation Store so you can take to the skies at a bargain price.
The new content should download automatically and you can can check out our review of Ace Combat 7: Skies Unknown here.