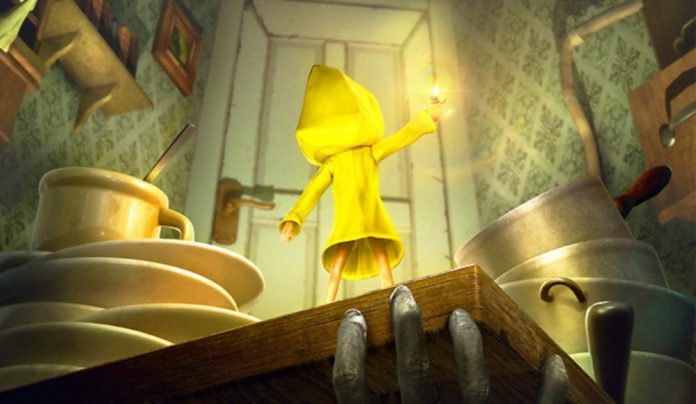 With Little Nightmares II just around the corner, Bandai Namco wants to ensure we've all had the chance to play the first game.
As such, the publisher is giving away Little Nightmares for free on PC. To redeem it, you simply need to head to the Bandai Namco Store website, add the game to your basket, and check out. You'll need to create or log into a BNE account, but then you'll be able to check out for the princely sum of zero.
If you're yet to play Little Nightmares, this is the perfect opportunity to do so. The game's system requirements are rather low, too, so providing your PC isn't a potato that still runs Windows 98, you should be fine. At minimum, you need Windows 7, an i3 processor, 4 GB of RAM and an Nvidia GTX 460 graphics card.
The game introduces you to protagonist Six, a tiny girl donning a yellow raincoat. She's seemingly alone in a terrifying world; giant, grotesque adults are out to get her. You'll guide Six through five distinct areas of The Maw, a freaky mechanical floating island that poses a threat at every turn.
Six returns as an important part of Little Nightmares II, which is set to release in February. If you're thinking of playing (and you should), why not refresh your memory by playing through the first game first?
The offer is available until Sunday, 17th January, so don't miss out. Simply head to the Bandai Namco store page and click 'add to cart'. Once you've checked out, you'll be emailed a Steam code for Little Nightmares. Be patient though; it warns there may be a few hours' delay on receiving your code. Thankfully, the game's worth the wait.