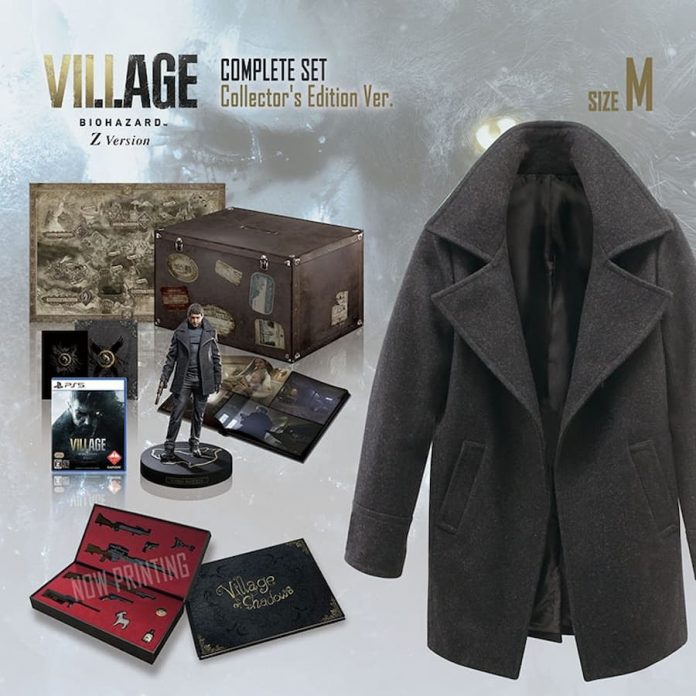 Would you like Chris Redfield's coat from Resident Evil Village? Of course not, it'd be all sweaty and covered in monster guts and baby sick.
But if you've got about $1800 (roughly £1350) and a shipping address in Japan you can buy the Resident Evil Village Collector's Edition Complete Set which comes with a copy of the coat. The Complet Set, available through Capcom's Japanese Store comes with a Chris Redfield figure, a collectors box, equipment miniatures and more. Unlike some Collector's Editions, the Resident Evil Village game is included.
Unlike some collectors editions, such as the Dying Light Apocalypse Edition which included an actual house, this is a genuine product, just a pricey one. The coat included with the Complete Set is medium size; it may be that you can contact Capcom and swap the coat out for another size. Or, alternatively, you can buy the coat separately in different sizes.
It's a lot of money to pay just to look like Chris 'Super Wide' Redfield and the same money could get you several top quality, similar-looking coats. We're sure Capcom will shift a few of these to hardcore collectors but we'll hold onto our money for now.
Pre-order Resident Evil Village at Amazon