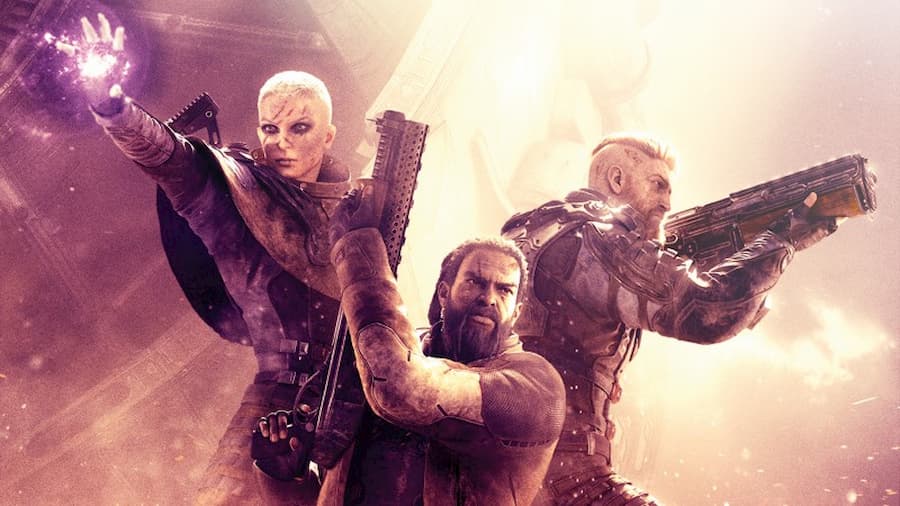 Outriders, originally set for a February release, has been delayed.
Outriders is a third-person shoot-em-up with RPG elements, created by People Can Fly (the team behind Bulletstorm) and published by Square Enix. It was set to be released on February 2nd but, as announced by the Outriders team, it's now going to be arriving on April 1st. Instead, February will see the game get a demo.
Is this cause for concern? Not really. If Cyberpunk 2077 has taught us anything it's that we'd sooner see a game delayed than end up with a wonky product. Though the statement itself is a little bit cheeky, announcing the demo first then, almost as an afterthought, tacking the delay on at the end. It's like being given breakfast in bed only to have your spouse ask you to clean up the cat sick behind the sofa.
The team states they "will spend this extra time tuning the game and focusing on delivering a fantastic play experience at launch" and that the progresss made in the demo (supporting both single-player and co-op play) will carry over to the full game. Whether the decision came from People Can Fly or Square Enix, there's a lot riding on this release; nobody wants another Anthem on their hands.
You can experience Outriders' first few hours when the demo hits February 2nd and pick it the full game up April 1st when it's released on Xbox One, Xbox Series X/S, Playstation 4, Playstation 4, PC and Stadia.