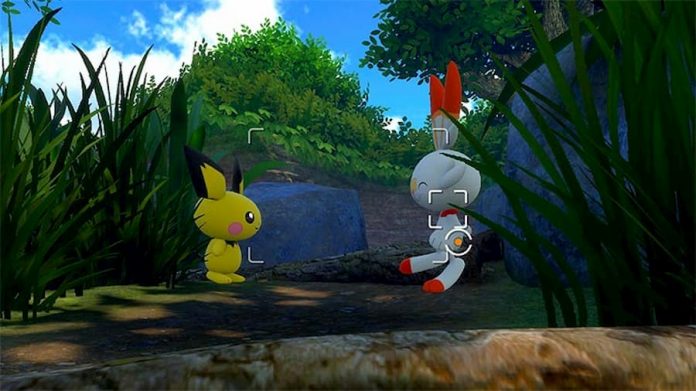 It's almost time to take selfies with Pokémon!
Back in June of last year it was announced that a new Pokémon Snap title would be headed to the Nintendo Switch sometime in 2021. Players can now expect to explore the beautiful Lental Region and uncover the mystery behind the Illumina Phenomenon on April 30th.
In New Pokémon Snap, players jump into the shoes of an amateur Pokémon photographer. You'll be working closely with Professor Mirror as well as his assistant Rita on a survey in the Lental region. Your job is to help capture photographs of Pokémon in their natural habitat. Before you finish the game you can expect to see all kinds of amazing and even rare creatures.
You won't want to just snap pictures like crazy. You'll have to make each shot count to capture the best photos. Pokémon can be seen hanging out in groups, wandering around, playing with other species and more. If you can't get the picture that you want, you'll be equipped with Fluffruit to help you out. Fluffruit is a delicious fruit found around the region that helps draw Pokémon out of hiding.
Once you've snapped your photos, Professor Mirror will evaluate them. He then tallies up the details and gives you a score based on how well you did. The scores will be determined by how the Pokémon are posed, how many Pokémon are in frame, where they fall in the frame and more. And because Lental is a large region, players will be hopping into the NEO-ONE vehicle to bring them around the area. The NEO-ONE is auto-driving so all players have to worry about is focusing on their photos.
New Pokémon Snap is set to launch in stores and on the Nintendo eShop on April 30th for $59.99. You can pre-order the game starting today.
Check out the new trailer for New Pokémon Snap below.