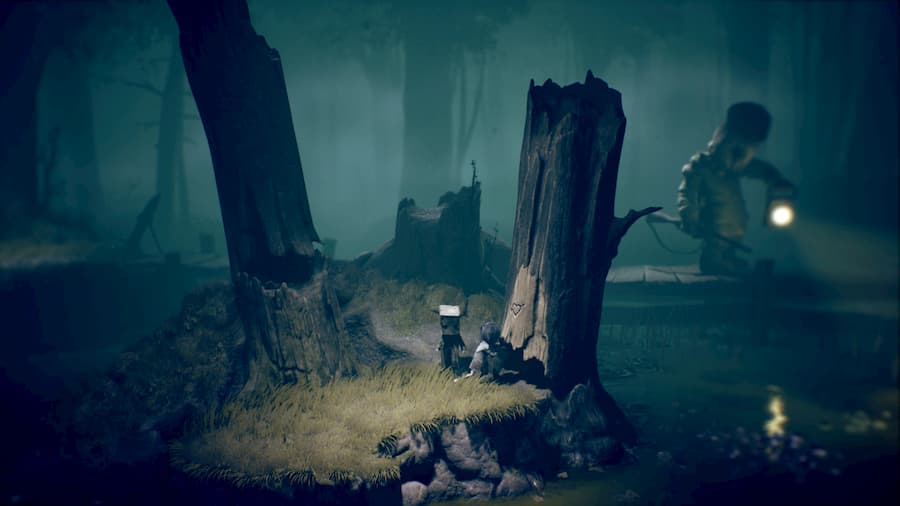 Thanks to how scary and unsettling it is, you might be wondering if you can play Little Nightmares II with a friend.
Since it technically has two protagonists, it would make sense if you could play Little Nightmares II with a friend. One of you could take control of Mono, while the other controls the familiar Six. But can you? Does Little Nightmares II have multiplayer or co-op features?
Sadly not. Despite its dual character set-up, Little Nightmares II is strictly a single-player affair. There's no way for another player to take control of Six; she's completely controlled by AI, and the player simply controls Mono. You can direct Six somewhat by pushing a button to get her attention, but for the most part, she'll go and do what she pleases (though usually to help you).
While a second player taking control of Six would be fun, the story of Little Nightmares II wouldn't quite allow for it without some huge changes (no spoilers, though!). So if you were hoping for some co-op horror action, we're sorry. You're out of luck.
That doesn't mean you can't enjoy Little Nightmares II with a friend if you want to, though. Its five-or-so hour running time means its fairly short, and ideal for playing on the couch with friends or family. You can take it in turns to complete sections, help each other out with puzzles and generally enjoy being scared together. After all, a scare shared is a scare halved. Or something.