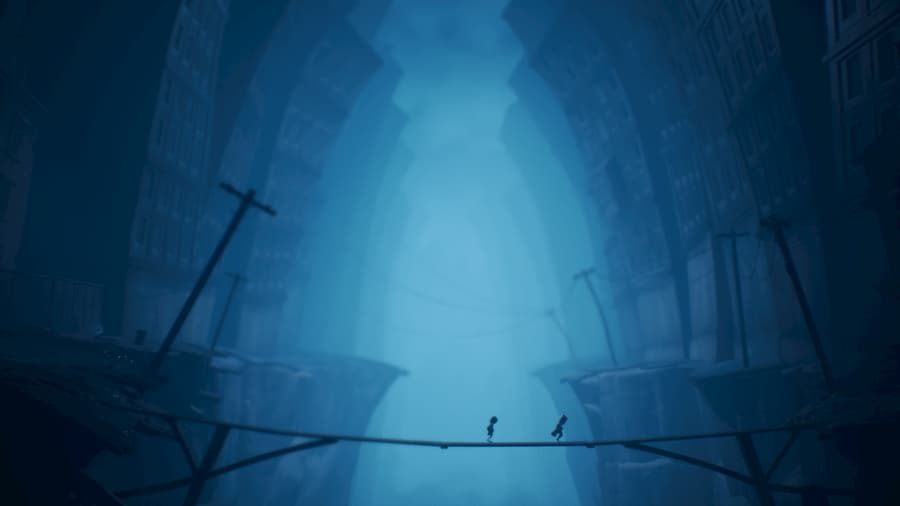 Little Nightmares II is scary, but there's nothing scarier than losing your progress. So, how do you save your game?
Tarsier Studios is back with a follow-up to 2017's wonderfully dark platforming adventure, Little Nightmares. This time, the horror has been turned up to 11, and Little Nightmares II is filled with even more macabre terror than ever before. Though it's not a very long adventure, you'll still likely want to save along the way. Here's how to save your game in Little Nightmares II.
Well, the short answer is you can't. There's no manual save option in Little Nightmares II; you need to solely rely on autosave. Thankfully, the game's autosaving function is fairly robust, so it's unlikely you'll ever lose too much progress.
You'll notice a small 'eye' symbol in the bottom-right of your screen every time the game saves. Typically, this happens when you enter a new area, or when you've just completed a particularly tricky (or scary) section of gameplay. It's usually every few minutes or so. If you die, you'll start back at the last point it saved.
The same is true if you turn off the game. You'll start back at the last point the game saved. So keep an eye on that 'save' symbol popping up in the left-hand corner. Once that's been and gone, you're safe to quit the game. You'll pick up right where you left off last time. Be sure to watch out for the icon, and you'll never lose any progress.