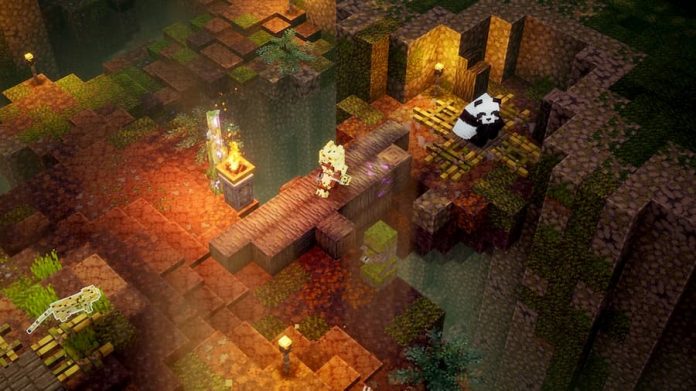 Minecraft Dungeons, a dungeon-crawling spin-off has hit ten million players across all platforms, less than a year after release.
That might not seem a lot compared to the 120+ million people who play Minecraft itself, but it's something of an accomplishment given that it lacks the Minecraft's creative element and focuses instead on monster-murder and exploration. We gave it an excellent 8 out 10, praising its level design and accessibility, calling it "a must-buy for anyone who enjoys a good dungeon-crawling adventure."
"I don't think any of us at Mojang Studios could have ever imagined that the community of our dungeon-crawler passion project would grow to this point," explains Mojang's Kelsey Howard. Though, given how popular Minecraft is, short of Dungeons springing to life and punching players in the face, it was always going to make its development budget back.
To celebrate the success of this blocky hack-em-up, Mojang have released some a couple of free items, a pet and a new cape. Both will be available through the game's free February 24th update. February 24th also sees the release of Flames of the Nether which, though it sounds like something you should see your doctor about, is paid Dungeons DLC which adds six new missions, skins, weapons and more.
Minecraft Dungeons is available for the PC, Xbox One, Xbox Series X/S, Nintendo Switch, the Playstation 4 and, through backwards compatibility, the Playstation 5.
Get Minecraft Dungeons at Amazon