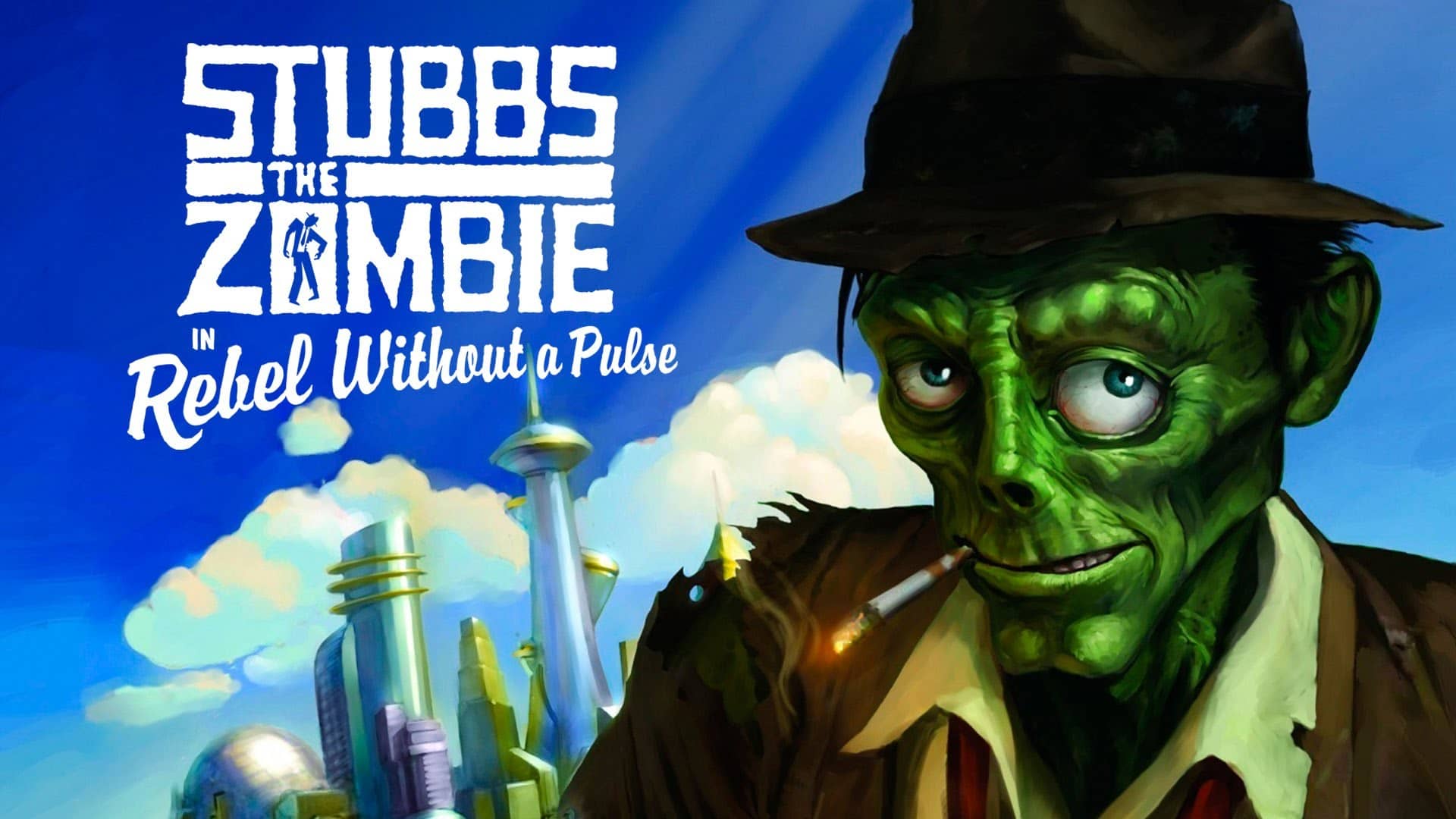 Stubbs the Zombie: Rebel Without a Pulse looks set for an Xbox resurrection after nearly ten years in the grave.
The brain munching action game, developed by the now defunct Wideload Games, was originally released way back in 2005. It made use of the Halo engine and cast you as an aggrieved suit-wearing zombie who rose from the grave to discover a futuristic city had been built atop his corpse. Using Stubbs's special abilities, you were tasked with wreaking vengeance upon the residents of Punchbowl, as well as discovering why you'd been resurrected.
When it was first launched we had a whale of a time biting into people's brain-pans, watching them rise as the undead and then, in turn, recruit other people to our zombie army. Being able to gag an entirely police squad with a noxious fart was also cool, but growing our little group of brain-eaters was by far the most satisfying thing about Stubbs.
Unfortunately, while Stubbs the Zombie was initially available on the PC, original Xbox and Xbox 360 via backwards compatibility, it was delisted in 2012. This meant that, unless you'd already bought the game, you were unable to play it, unless you paid through the nose for physical copy. But now, according to TrueAchievements, Stubbs is set for an Xbox One/Xbox Series S/X re-release, shambling onto the scene this March.
So is this true? Based on TrueAchievements' previous track record, we're inclined to believe them, though there's yet to be an official announcement from Microsoft. We wouldn't be surprised, however, if some of the music has been replaced or re-recorded. The original Stubbs the Zombie featured some novel takes on 50s era songs such as 'Mr Sandman' and, potentially, those rights could be unavailable.
But Mr Sandman or no Mr Sandman, we're still dying to sink our teeth into some new skulls, hoping that, come March, Stubbs the Zombie rises from the grave.