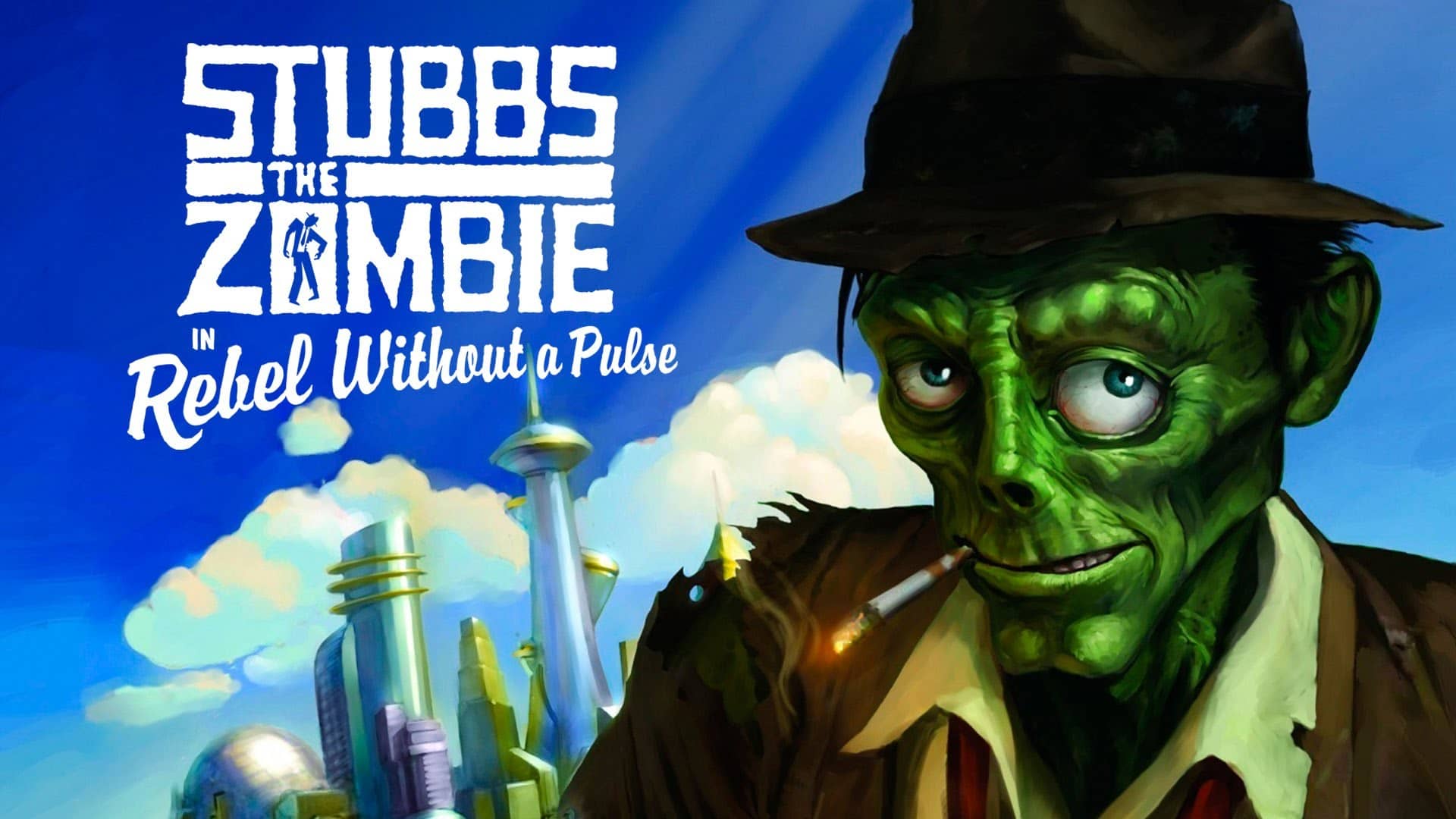 Stubbs the Zombie is back and he's going to eat your brains!
Who? That's a fair question given the game was released in 2005 and removed from distribution in 2014. For those of you unfamiliar with Stubbs' shenanigans, Stubbs the Zombie was a PC and original Xbox action game that saw you bringing undead terror to Punchbowl, a 1950s city-of-tomorrow.
There was a lot of brain-eating and a dash of humour as you gnawed your way to victory. It was made with the Halo engine, meaning there was an obligatory driving section but by far our favourite feature was the way that those you killed rose as the undead. They, in turn, converted other people, meaning you could sometimes sit back and watch the chaos unfold.
Then Stubbs went away, removed from Steam and the Xbox Marketplace, for reasons that have never been disclosed. But now he's back, thanks to Aspyr games and he's going to be shambling onto Xbox One, Playstation 4, PC, Nintendo Switch and, through backwards compatibility, the Xbox Series S/X and the Playstation 5.
We wouldn't be surprised if not all the licenced tracks present in the original made it into the re-release, but we've been dying to get our hands on Stubbs ever since he disappeared. You can check out the trailer below and sink your teeth into Stubbs the Zombie when it arrives this March 16th.