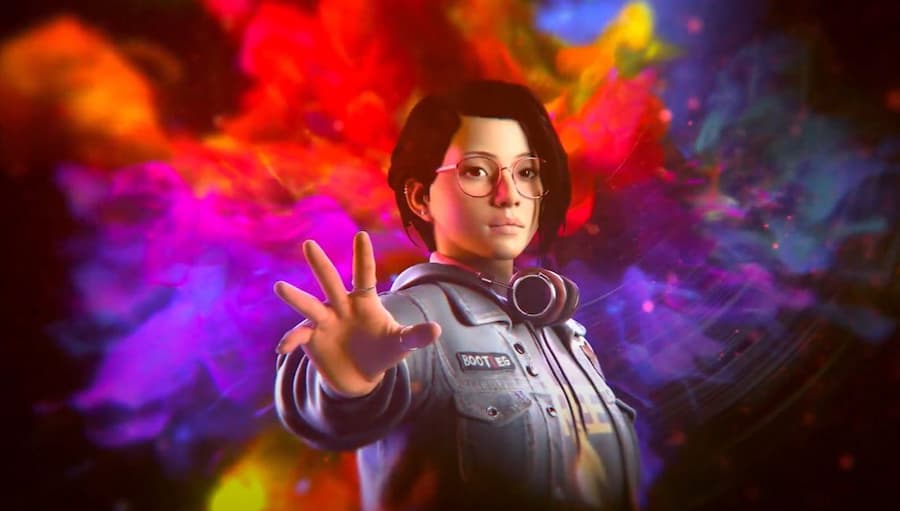 During today's Square Enix Presents event, the next entry into the Life is Strange series was shown off.
Called Life is Strange: True Colors, it presents a brand new story and a completely new set of characters. It centres around a girl named Alex as she arrives in a new town – Haven Springs – looking for a new beginning.
She's there on the invitation of her brother, Gabe. They've been estranged for several years prior to their reunion – we'll undoubtedly find out why during the game – but it doesn't stay a happy reunion for long. You see, Life is Strange: True Colors centres around the death of Gabe.
He dies in what appears to be an accident, but Alex believes there's more to it. For much of the game, players will take control of Alex as she investigates what really happened to Gabe. It seems there'll be a touch of detective/murder mystery here, which we're really excited for.
Haven Springs provides a gorgeous backdrop for True Colors; it's a beautiful small American town set in the middle of nature. Surrounded by forests, rivers and waterfalls, it has everything you could possibly want from a picturesque location.
And of course, it wouldn't be a Life is Strange game without an element of the supernatural. Alex has a power best described as 'psychic empathy'; she can feel other people's emotions. She describes it as her 'curse' – it's a useful skill but it can also be very dangerous. Other people's emotions can bleed into her own if she's not careful. Players will have plenty of opportunities to use Alex's powers around Haven Springs as they interact with the townsfolk. It'll undoubtedly also be a key tool in discovering what happened to Gabe.
It's not all about Gabe, though; there'll be the opportunity to make new friends as well as potential romantic interests; Alex can choose to romance either Brian or Steph – and Steph may be familiar to anyone who played Before the Storm.
Dontnod are no longer the developers for the Life is Strange series; Life is Strange: True Colors is being developed by Deck Nine, the team behind Life is Strange: Before the Storm. The studio has already proved itself as more than capable of capturing the spirit of the Life is Strange series, and we're really excited to see how this new entry pans out.
Life is Strange: True Colors releases on 10th September. No episodes this time; the whole game drops at once.