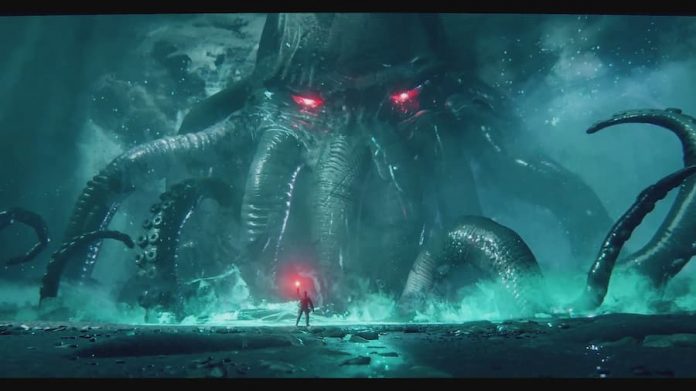 "Magnificent" isn't a word you'd normally associate with Cthulhu, H.P. Lovecraft's fictional dread colossus.
But there's no other way to describe the Cthulhu diorama Media Molecule's Martin Nebelong created, using the company's own Playstation-based Dreams software. It's based on a a picture by digital artist Andrée Wallin, showing a hapless figure standing in front of the awakening entity.
Using only the tools available in Dreams, Nebelong set about recreating the scene. You can see his (sped-up) process in the below video
The end result was that, after a lot of work, he had a 3D representation of the original concept art. Dreams has been used to create a lot of things, from games through to animations but this one really takes the cake. We've seen Lovecraft's slimy demi-god turn up in various games but this digital representation has to be one of the most striking we've ever seen.
Could this lead into a Lovecraftian epic, created entirely within Dreams? Probably not. Dreams is good for making relatively small games and so forth but if you're looking to create something sprawling, Unreal Engine is likely to be more suitable. But Dreams is good place to start and, if nothing else, this magnificent monstrosity should give you an idea of what can be accomplished.