2
Diablo III: Eternal Collection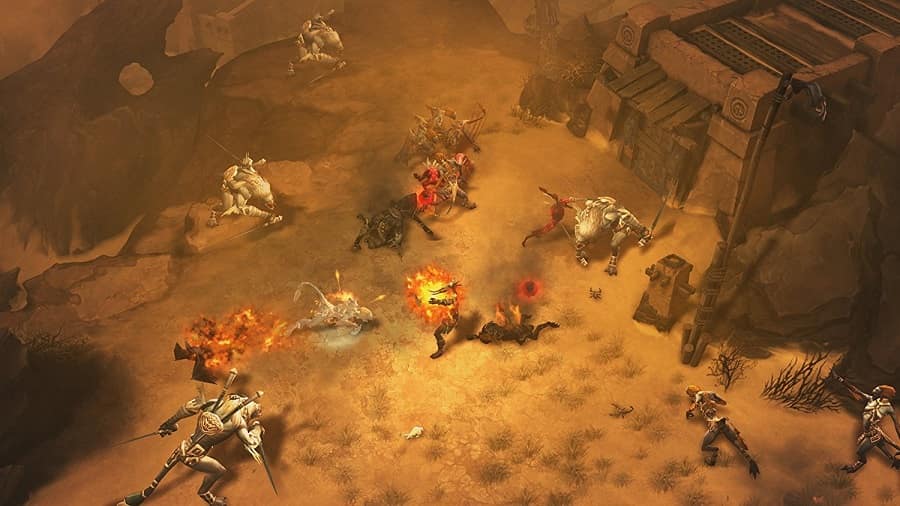 It may be a PS4 game, but thanks to backwards compatibility you can play the brilliant Diablo III on PS5. And as it's easily the best loot-based game available on any format right now, you'll probably want to. Plus, it is PS4 Pro enhanced, which means it still looks and plays great on PS5.
Pick up Diablo III: Eternal Collection and you'll have access to the complete Diablo III experience, which includes a meaty expansion and an additional character class, the Necromancer. An Ultimate Evil Edition is also available, which still includes the expansion but not the additional character class. Though whichever version you get, you're in for hundreds of hours of loot-filled fun.
With a campaign for you to make your way through, Diablo III truly begins once you've finished it. There are rifts for you to tackle, many difficulties for you to conquer, and so much more as you vie to make your character capable of taking out hordes of monstrosities without breaking a sweat. Of course, to do that you'll need the best loot. And Diablo III has so much loot that you can swim in it. Needless to say, if you're after the best loot-based games on PS5, it's a must-have until Diablo IV is released.
Read our review of Diablo III: Eternal Collection