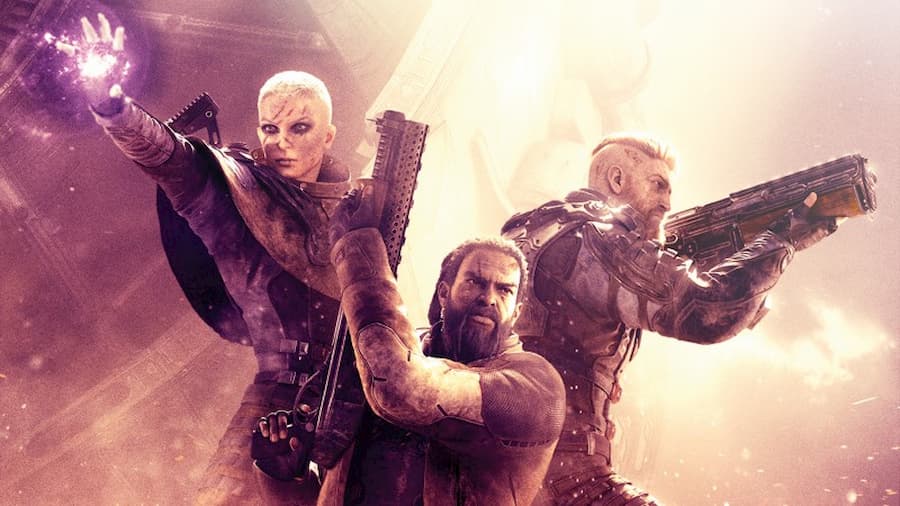 In Outriders, several class skills and perks rely on marking enemies. But how do you mark an enemy? Here's what you need to know.
Shooter games often assign a button that players can press to mark an enemy that's in their sights. Marking enemies in Outriders doesn't work in quite the same way. In fact, it's actually easier to mark enemies here than in most games as you don't need to worry about doing anything special.
An enemy becomes marked when you use one of your class skills on them. Some skills are obviously better for this than others, as some skills affect multiple enemies at once. One of the best is the Pyromancer's 'Overheat' skill, which inflicts a small amount of damage to all enemies within a huge range, effectively marking every enemy on the field.
But why mark enemies in Outriders? Well, there's more than a handful of skills, abilities and perks which do extra damage to enemies if they're marked. So once an enemy has been marked by using a skill on them, if you have certain abilities equipped, you'll then be able to deal extra damage with your gun or further abilities. It's a great way to increase the amount of damage you're able to deal.
So: marking enemies in Outriders is as simple as that. Simply attack them with one of your class skills, and they're automatically marked. It's a useful tool that can be used to your advantage with a well-designed build.