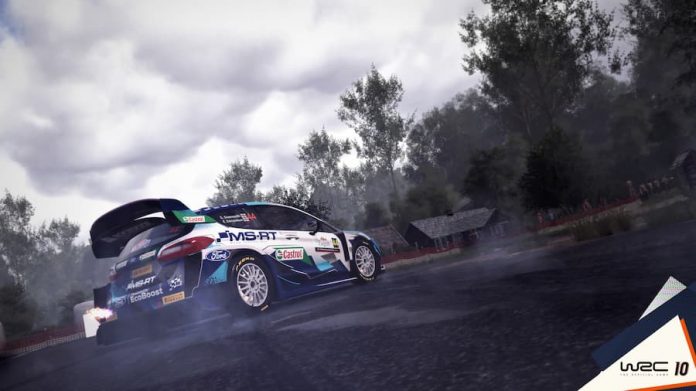 With Codemasters snapping up the FIA World Rally Championship licence from 2023 onwards, NACON and KT Racing are making the most of it while they can.  And so with that, WRC 10 has been announced.
After last year's brilliant WRC 9, KT Racing is using WRC 10 to celebrate 50 years of the competition. That's right, the FIA World Rally Championship will be in its 50th season in 2022. And so what does that mean for rally fans?
Well, how about a special retrospective mode that allows them to relive 19 events that have shaped the history of the sport? In these challenging stages players will be put to the test, with conditions imposed on them depending on the era. Six historic rallies will also feature, including Acropolis Rally and Rallye Sanremo, along with a host of iconic cars from manufacturers such as Alpine, Lancia, Subaru and Toyota.
Needless to say, WRC 10 aims to have more content than ever, with four new rallies also being brought into the mix: Estonia, Croatia, Belgium and Spain. Beyond that, the impressive physics found in WRC 9 are set to be improved upon even further, with control of aerodynamic forces, turbo and braking on all surfaces receiving attention in particular. Even the audio design has been reworked. With all this, KT Racing is hoping to deliver the most realistic and immersive rally experience yet.
The final bit of good news is that the series' career mode is also set to receive some upgrades. You'll be able to create your own team, for example, and customise the look of your cars thanks to a new livery editor and the ability to apply your own colours to championship cars.
WRC 10 will launch 2nd September on PS4, PS5, Xbox One, Xbox Series X/S and PC. A Switch release will follow at a later date. Check out the announcement trailer for the game below.