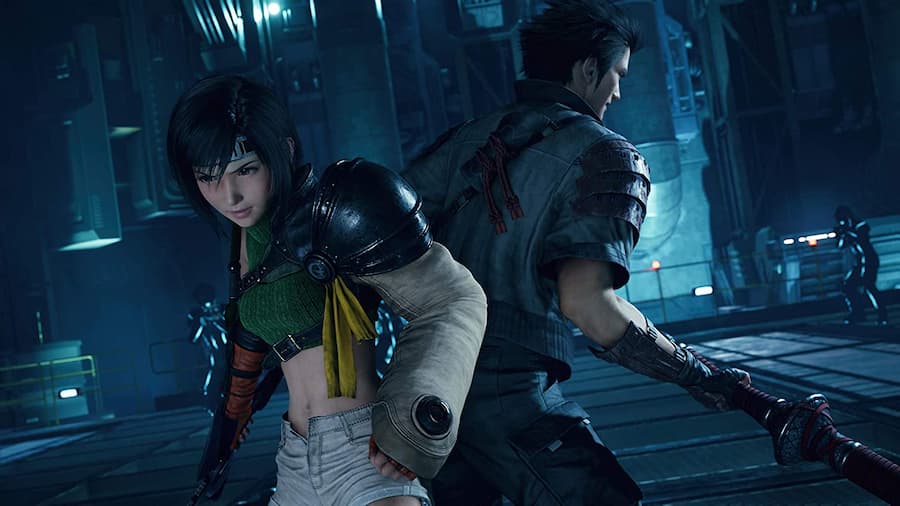 Final Fantasy VII Remake Intergrade – the PS5 upgraded version of Final Fantasy VII Remake – is just a month away. And so a new trailer has been released to show it off.
Dropped earlier today by publisher Square Enix, the new trailer shows off Final Fantasy VII Remake Intergrade's flashy combat. We get a glimpse of Cloud and co. in action, kicking out their best moves against some of the many enemies you'll come up against.
That's not all, of course. We also get to see a glimpse of the brand new episode – EPISODE INTERmission – starring Yuffie Kisaragi as the main character. The trailer, which you can watch below, shows Yuffie in action, kicking ass, fighting against some of the enemies she'll meet along the way. It also gives us a glimpse of the new tactical minigame, Fort Condor, which will make up part of the new episode.
If you've already played Final Fantasy VII Remake, then you'll of course know what to expect. The same epic story and action, with improved visuals and some new content. And if you're yet to play it, Intergrade will undoubtedly be the best way do to so.
You don't have long to wait: Final Fantasy VII Remake Intergrade is set to launch on PS5 on 10th June. If you already own the PS4 version of the game, you'll be entitled to an upgrade at no extra cost. The EPISODE INTERmission is available as paid DLC.
Give the trailer a watch below.