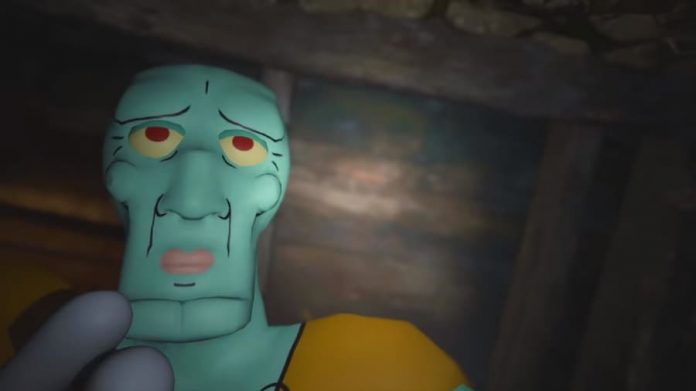 Think Thomas the Tank Engine as Lady Dimitrescu was as disturbing as Resident Evil Village could get? Not even close.
It's no secret that, even before the final game came out, PC modders were at work messing around with Resident Evil Village's characters. Put the game's name into YouTube and you'll find a wealth of videos showing off the modders respective work.
But YouTuber ToastedShoes's "Resident Evil Village Ruined By Mods" really is something else. It's not the first time he's shown off heavily-modded games but the various characters featured in this video (and its follow-up) make it just perfect.
No longer playing as Ethan Winters, ToastedShows is Mickey Mouse, whose wife Minnie has been cruelly gunned down by John Wick. Hungry for vengeance, he follows Wick's trail to a village where.. well, let's just say you won't be fending off flesh-hungry werewolves, shambling corpses or pale, insect-vomiting vampire women.
Enjoy.