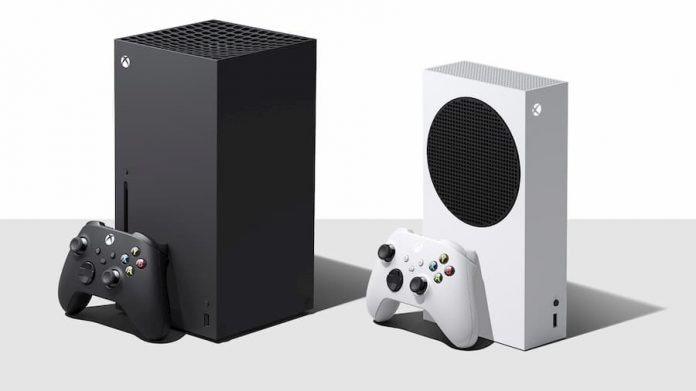 Fancy an old-school dynamic background for your Xbox Series S/X? The latest software update sports this and a couple of other features.
There's a new Xbox Series S/X software update and it's available right now! Okay, that's not a massive revelation; we're still stinging because the Xbox One needed updating whenever there was a vowel in the day. But the latest update adds a few interesting features.
If you've not got the new update, chances are your console will prompt you to install it soon (or you can manually install it through Settings -> System -> Updates). Once it's happily installed, you'll have several new options including new family settings, pass-through audio for audio apps and more. You can find the full list here.
But it's the new Quick Resume features that interest us the most. First of all, the Series X/S now has tags to mark which games support Quick Resume. We loved Subnautica: Below Zero and we're still playing it post-review, but it took us a few minutes to realise it didn't support Quick Resume.
In a similar vein, you can also browse a Quick Resume menu, showing you which games are in Quick Resume mode right now. In other words, you can tell which titles you can leap into right now without having to load the whole game.
On top of that, as reported by VGC, the update comes with a dynamic theme that matches the original Xbox, a console that was nearly as heavy as the Xbox Series X. By going to Settings -> General -> Personalization -> My background -> Dynamic background and selecting "The Original" you can have the old school Xbox's shifting green display as your background.
Bear in mind, there are always slim, slim risks in updating any piece of hardware; we recommend you avoid poking around behind the console in case you accidentally knock the power out mid-install. But it sounds like this new update is well worth having.