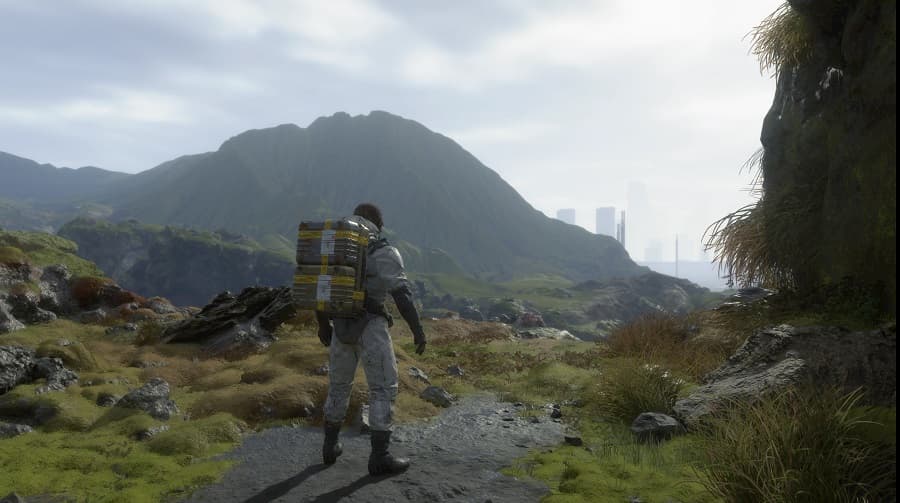 Hideo Kojima appears on screen… and you know you're in for a treat.
During Summer Game Fest this evening, Kojima joined the show via video link, providing an update on life in Japan and what it's been like working as a creator during the pandemic.
Like all of us, Kojima hasn't had an easy road for the last 15 months, resulting in him changing the ways he works and approaches creating games. "It's really not just fiction anymore," he says, when talking about his games. "This is a big assignment for us," he says.
He goes on to say "It won't be like the past, it won't be one step at a time… we have to adapt and think about new ways of creating entertainment," then "I always want to put some societal elements into the game to introduce the players to what's happening… of course while still entertaining."
Kojima announces "one more thing" before cutting to a trailer. We see Death Stranding's Sam Bridges – aka Norman Reedus" sneaking around a factory, before hiding, Metal Gear style, in a cardboard box.
It's Death Stranding Director's Cut, "coming soon" to PS5. Judging by the trailer, it'll have new content, as well as all relevant PS5 upgrades. Expect better resolution, improved textures, and of course that lovely DualSense implementation.
More information on Death Stranding Director's Cut will be coming "in a few weeks".
See all our E3 2021 and Summer Game Fest coverage by clicking here.