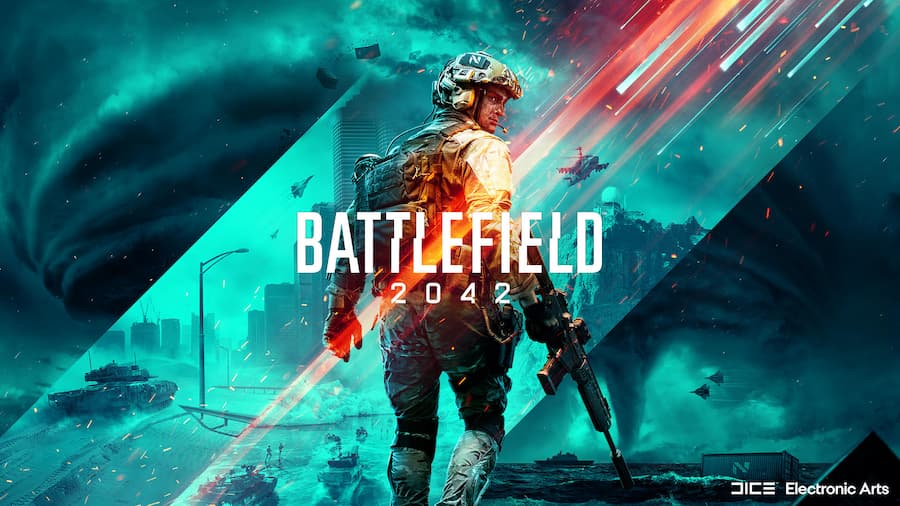 Today, EA held a Battlefield reveal event, unveiling the next game in the long-running Battlefield series.
Well, it was more of a reveal-of-a-reveal. We now have the name of the game – Battlefield 2042 – and a wonderfully over-the-top trailer has given us a taste of what to expect. But we'll have to wait for another reveal on 13th June to get a look at gameplay, and to find out more about the game.
The trailer, which you can watch below, is a five-minute showcase of bombastic action, explosions, shooting, falling and flying. It's an impressive watch, though doesn't give us a great deal of information – if any – on what Battlefield 2042's gameplay will actually be like. We'll have to wait until Sunday to find out more.
It seems that the game will see us visit a multitude of locations. In the trailer, combat takes place in a shipping facility, in what appears to be the Arctic, a busy city, a space station, and high in the clouds via a fighter jet.
And it looks like it's not only opposing forces you've got fighting against you this time; the trailer ends with a giant tornado ripping through the battlefield. It's all rather apocalyptic.
Give the trailer a watch below to get a taste of what to expect from Battlefield 2042. We'll have more following the gameplay reveal on Sunday 13th June.