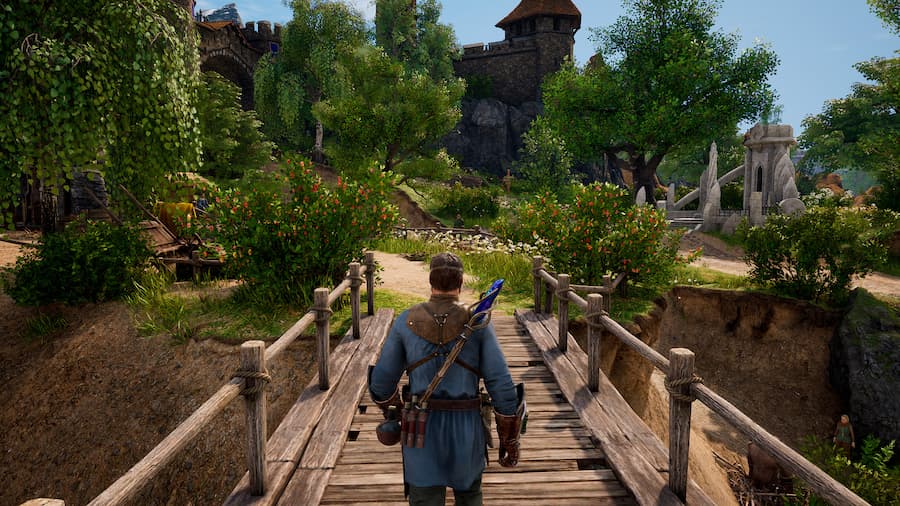 There have been five King's Bounty games since 2008, all exclusive to PC.
The latest, however, is finally going to be released on consoles as well as PC. And there's a good reason for it. Developer 1C Entertainment hopes that King's Bounty II will be a big step forward for the series, with changes that should put it in the limelight. Imagine something like The Witcher but with tactical combat instead of real-time.
Launching 24th August on PC, PS4, Xbox One, and Switch. King's Bounty II will let players explore a large open world in 3D for the first time. From a third person viewpoint, players will explore the land of Nostria, hoping to find the solution to a mysterious blight that's plaguing the realms of Antara. And along the way, they'll find themselves embroiled in many hostile encounters, requiring them to put the units at their command to good use and flex their tactical muscle. A lot depends on it, after all.
King's Bounty II is going to be a game of two halves, then. Exploration will be one of those halves, with players investigating the world around them. They'll be able to talk to other characters, take on quests, find valuable loot, and deal with vendors. Players will be able to equip their characters from head to toe with armour and weapons, and shape their abilities with talent points. Those talent points tie in with an Ideals system too, which will apparently have quite a large impact on the game.
There will be four Ideals: Order, Power, Anarchy and Finesse. The choices you make will find your character leaning towards a couple of them, and that will have repercussions. If you have knights in your party, for example, they won't like it if you veer towards Anarchy because of their chivalrous nature. That means in combat they might have low morale and perform as effectively as they should.
When encountering hostile forces as you explore, combat will commence right where you stand. You'll also be given the chance to choose your units and strategically place them before violence ensues. There will be many, many units for you to recruit – nearly every enemy unit in the game can be recruited should you wish. To obtain some you might have to forge alliances, while others may become available after completing certain quests. And as units level up, they change their appearance, giving a sense of progression.
What's really neat is that on screen, your units will be actual units, i.e. a group of, let's say, skeletons, rather than just one. It gives battles a greater sense of scale. And on the subject of scale, some battles will be small, with only a handful of units involved on each side, while others will be massive, raising the stakes. Those who have played tactical RPGs before will be familiar with the basic mechanics – units take turns according to their initiative, and can move, attack, use skills etc. Thanks to combat now being 3D, however, there's more to consider such as line of sight and the benefits of high ground.
Don't worry about the title, King's Bounty II – there's no continuation of a grand story here, so you're free to jump in to this instalment without prior experience with the series. And it's something you might want to consider doing based on the footage we've seen. The dialogue seems a little cheesy at times and the voice acting may not be the best, but it seems that King's Bounty II is going to deliver what matters the most – engaging gameplay. We'll get a better idea when we go hands-on with the game sometime in the near future.
King's Bounty II launches 24th August on PC and PS4, Xbox One, and Switch