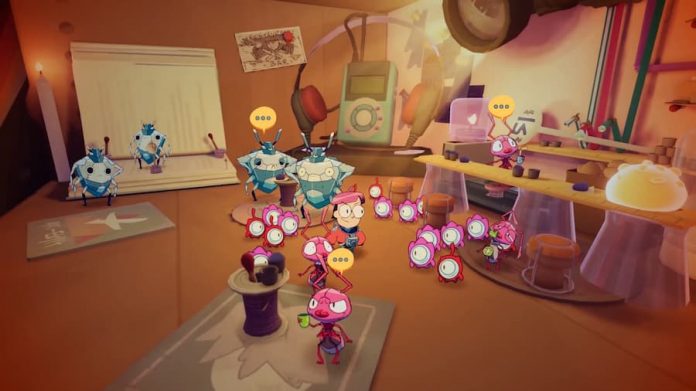 What if, instead of an alien planet, Pikmin took place in a giant house? That's the question Tinykin looks set to answer.
Revealed at last night's PC Gaming Show, Tinykin casts you as Milo who, while technically an alien, ends up exploring a giant house. As Milo, it's up to you to use the titular Tinykin, a horde of tiny creatures, to make your way through this massive world.
Yes, it's a lot like Pikmin and we don't really have a problem with that. Besides which, going by the trailer, Milo's new environment will present a greater range of problems than the surface of any regular planet could. Tinykin will see you using the little creatures as ladders, hurling them at doors to open it and.. actually, now we think about it, this sounds a little suspect. Did Pikmin ever address the fact that you were basically using slave labour?
Ethical considerations aside, Tinykin has the potential to be a lot of fun, and the cartoon aesthetic ends it extra appeal. Developed by Splashteam and published by TinyBuild, it's pencilled in for a 2022 release, though we don't have an exact date. You can wishlist it on Steam or check out the trailer below.
See all our E3 2021 and Summer Game Fest coverage by clicking here.