2
Jurassic World Evolution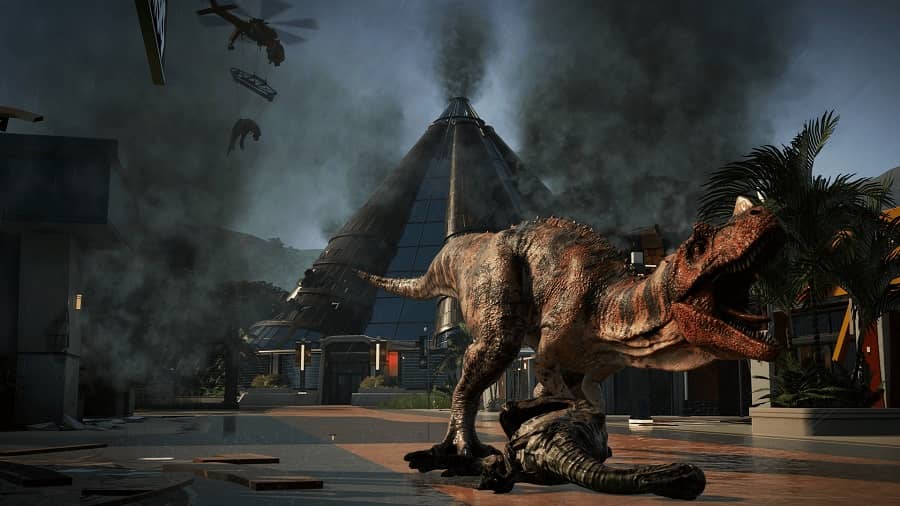 Available on: PS4, Xbox One & PC
The newest game on this list, Jurassic World Evolution lets you develop your own dinosaur theme park. It's also one of the best dinosaur games available.
You need to think about which dinosaurs you'll have on display and where to locate them. And once you've attracted visitors to your park you need to make sure that their needs are met and that they're safe. Admittedly though, the fun really starts when your dinosaurs escape, causing havoc. Whether or not you rush to gain back control of your theme park is up to you.
If you've ever watched a Jurassic Park/World film and wanted to try your hand at making and managing your own prehistoric attraction, Jurassic World Evolution is the game for you.
Read our review of Jurassic World Evolution