Now in open beta, Xbox Game Pass for PC offers tremendous value for money.
If you have a PC and love games, Xbox Game Pass for PC is a must-have. You can subscribe to it independently for £7.99 a month, or if you opt to pay £10.99 a month for Xbox Game Pass Ultimate, you'll get it alongside Game Pass for Console, Xbox Live Gold, EA Play and a bunch of other perks.
Over 200 games are currently available, covering practically every genre and type of experience imaginable. Like shooters? There are plenty of those. Adventure games more your thing? Yep, there's enough of those too. Whether it's puzzle games, RTS games, RPGs or fun party games, you'll find something that you enjoy on Xbox Game Pass for PC.
With so many games to play, you're probably wondering which ones you should play first once you've signed up. Hopefully we can help with that. We've rounded up what we think are the best available games on Xbox Game Pass for PC.
Microsoft Flight Simulator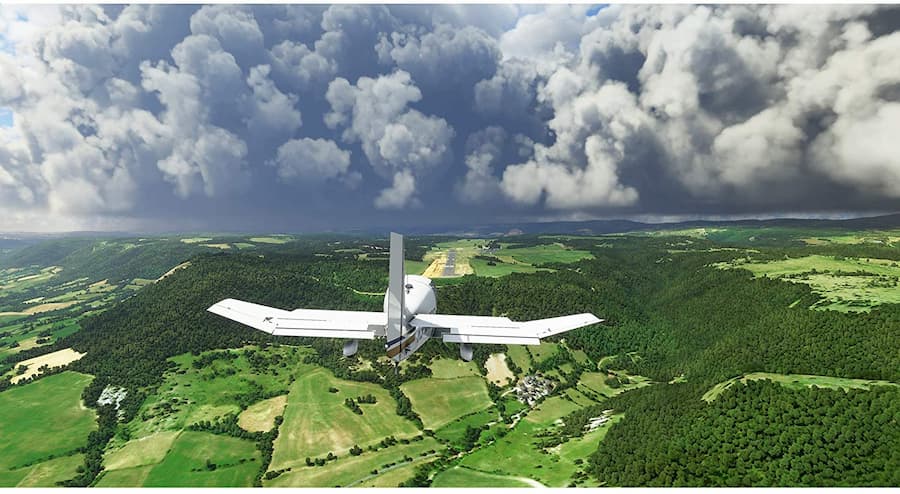 Richard said: "If you've ever wanted to fly a plane or are simply fascinated by air travel, Microsoft Flight Simulator is a must-have. But for those with Xbox Game Pass for PC, it's also worth a download simply for the window to the outside world it delivers. Never been to Egypt and seen the pyramids? It's not quite the same, but flying over them in Microsoft Flight Simulator will still let you appreciate their grandiosity. Upset that you haven't been able to go on holiday to your favourite location abroad this year? You can at least visit it in digital form while sipping a nice cocktail. Microsoft Flight Simulator is back, and thanks to modern technology it's really come into its own." | Read our full review
Streets of Rage 4
Richard said: "A sequel, but also a celebration of the series so far, Streets of Rage 4 doesn't disappoint. That's amazing considering the many years of anticipation and excitement leading up to it. Fans couldn't have asked for more in a new entry in the beloved series. And even better, Streets of Rage 4 proves that there's still life in it. It's a tour de force of sumptuous art, mesmerising music, and trance-inducing action." | Read our full review
Gears Tactics
Richard said: "Gears Tactics is the best Gears of War game since the original trilogy came to a close. The genre may have changed, but the action still has the same immediacy, and it's just as much fun as ever to chainsaw an enemy in half or blow them to bits with a frag grenade. The joy of leading a four-man squad against the Locust Horde once more is heightened by the fact that you're in control of all of their actions and how they've been developed." | Read our full review
Ori and the Will of the Wisps
Richard said: "Ori and the Will of the Wisps is game that's hard to not love. It made me want to scream and shout a few times – a certain chase scene that was truly demanding and a final area that relies heavily on trial and error included – but for every moment that frustrated me, there were ten that amazed me. The platforming is crisp, combat is engaging, and the world just begs to be explored. Mix in drop-dead gorgeous visuals, a score to die for and a story that will break your heart, and Ori and the Will of the Wisps will make you glad to be alive." | Read our full review
Yakuza: Like a Dragon
Richard said: "Despite all the changes that have been made, Yakuza: Like a Dragon feels very much like a Yakuza game. The combat may now be turn-based, and the scenery might be different, but this is still a game full of drama, thrilling battles, and a huge amount of side content, all smothered with an ample amount of humour. And I never thought I'd say this, but I didn't miss Kazuma Kiryu one jot while playing it; Ichiban Kasuga is simply a more likeable fellow with more depth. So, if you like the Yakuza series, consider Yakuza: Like a Dragon a must-have." | Read our full review
A Plague Tale: Innocence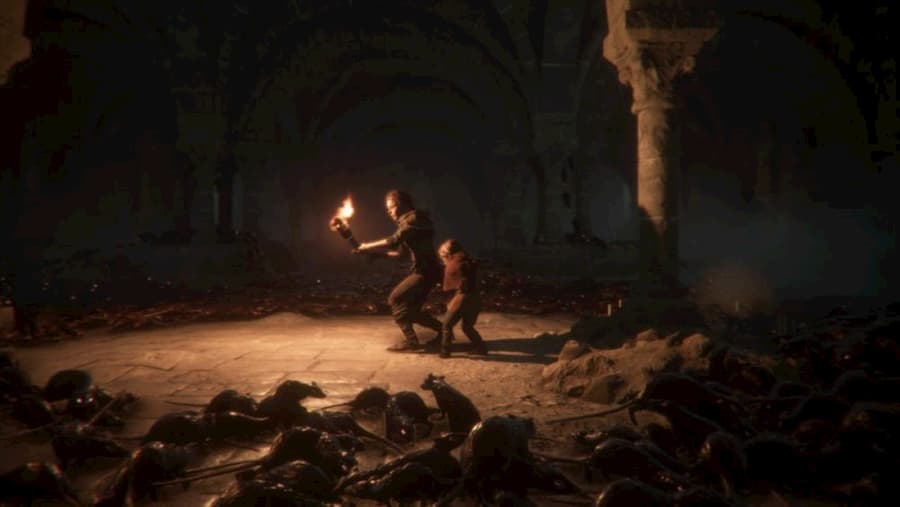 Kim said: "In the age of endless distractions, few games have kept me as engrossed as A Plague Tale: Innocence did, its 10-or-so hour runtime never outstaying its welcome. The narrative gets its hooks in you right from the start, forcing you to ask questions about Hugo's illness, the rapid spreading of the rats, and the state of the world around you. You'll get the answers you seek, with many dramatic twists and turns along the way – to say more would be to ruin part of what makes A Plague Tale so intoxicating." | Read our full review
Neon Abyss
Kim said: "With beautiful pixel art brought to life with bright neon colours and wonderfully absurd enemy designs, Neon Abyss is an absolute joy to play. Its bombastic soundtrack spurs you on through each dungeon and if you die – no, when you die – you'll just shake it off, eager to jump back in. The sheer wealth of weapons and pick-ups available genuinely means that no two journeys through the abyss ever feel the same. The room layouts may look the same, but the chaos that happens within is completely different each time. Neon Abyss is undoubtedly one of the best Rogue-likes in recent years; gorgeous, meticulously designed and a hell of a lot of fun to play." | Read our full review
Minecraft Dungeons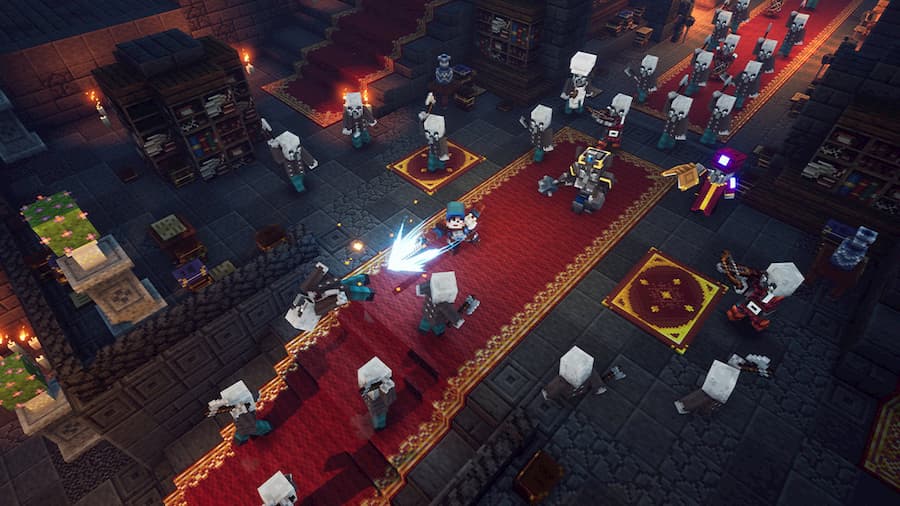 Kim said: "Young or old, whether you're a fan of OG Minecraft or not, there's a lot to love about Minecraft Dungeons. Exploring its vast levels is a delight, and coming across new loot is just as fulfilling here as it is in any loot-based game. Smooth controls and a range of abilities make it an absolute joy to play; even when you die, you'll be eager to pick yourself back up and start again. Considering the game's asking price, Minecraft Dungeons should be a must-buy for anyone who enjoys a good dungeon-crawling adventure." | Read our full review
Wolfenstein: Youngblood
Richard said: "Wolfenstein: Youngblood remains yet another solid entry in the Wolfenstein series. It's considerably lighter on story than BJ Blazkowicz's recent outings, but it makes up for it with its lighthearted tone and balls-to-the-wall gunplay. This is a game all about killing Nazis and having fun while doing so, which is made easy thanks to your range of weapons and abilities. It's no doubt better when played with a friend, but even if you plan on playing it alone, Wolfenstein: Youngblood is worth picking up." | Read our full review
Children of Morta
Diggy said: "Children of Morta would be a perfectly good linear dungeon crawler; it would also be a pretty good roguelike. But it genuinely manages to strike the perfect balance between the two, offering addictive, challenging and varied gameplay, as well as strong narrative, characters and world building. Besides some difficulty issues with the two-player mode and the melee characters, it's a pretty great game." | Read our full review
Phoenix Point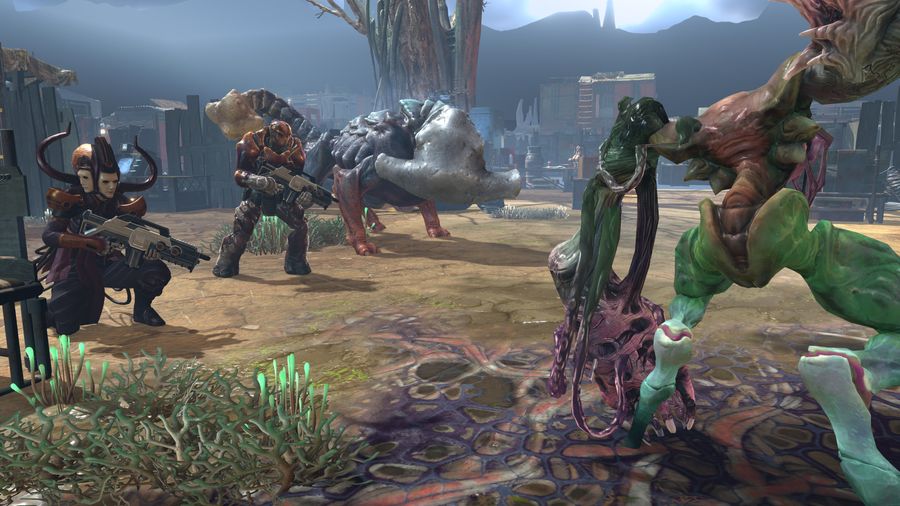 Chris said: "Phoenix Point doesn't quite have the sense of urgency as X-Com did, since there's already been an apocalypse, but watching the Pandora's influence slowly rise reminds you that you should actually be doing something and resource gathering, as essential as it is, isn't a substitute for uncovering the true origins of your enemy. There are lot of barnacle-encrusted plates to juggle when playing Phoenix Point; don't expect your first run to end with anything other than humanity's doom, but you'll rarely resent the game for it. And, each victory, no matter how fleeting, is a real rush." | Read our full review
The Outer Worlds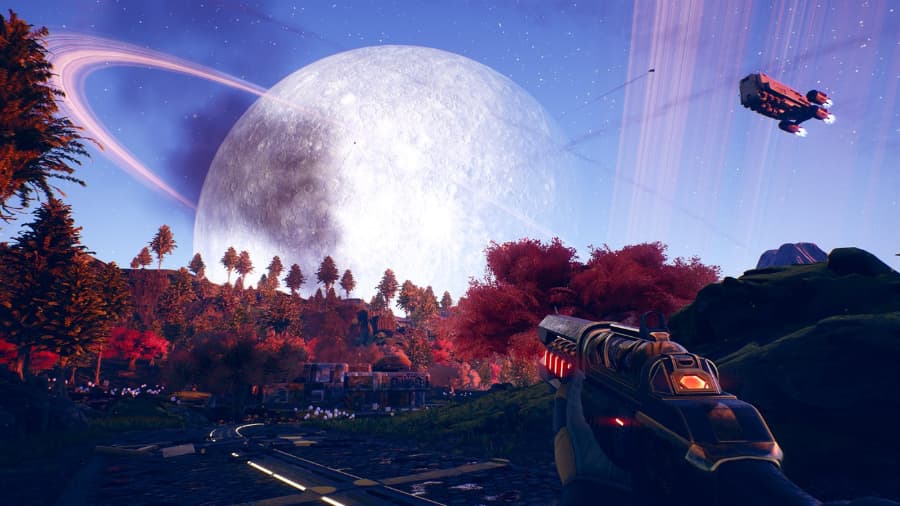 Richard said: "Put the essence of the Fallout, Mass Effect and Borderlands series into a blender, and what you get is The Outer Worlds. It's an open-world adventure that lets you visit run-down planets and face their hostilities. There are people to recruit, relationships to maintain and difficult decisions to be made. And it's all wrapped in a lighthearted tone, although not at the expense of a strong story; The Outer Worlds really does have good dialogue. It's just a shame that you spend so much time running though environments that feel deader than Fallout's wastelands." | Read our full review
Rage 2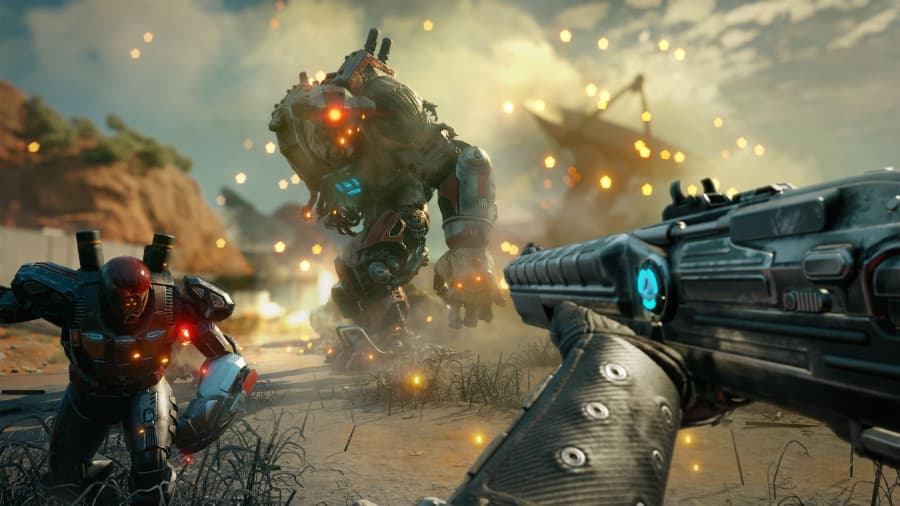 Richard said: "Rage 2 isn't the biggest game in the world. Nor is it the prettiest, or the most polished. Once you've explored its tame open world enough to open up your combat options however, it doesn't really matter. In the heat of battle, the only thing you'll be experiencing while playing Rage 2 is sheer joy. And it's good enough to make all the boring bits in between feel worthwhile. It's not perfect, but it shows that id's brilliant brand of combat can be enhanced and implanted into an open world." | Read our full review
Blair Witch
Richard said: "Lionsgate was wise to let Bloober Team loose with its Blair Witch IP. It has treated it with respect, delivering a game that truly does justice to the source material. While its centre part lets it down somewhat, and Bullet's pathfinding could do with a bit of improvement, it's one of the scariest horror games ever made. And your reliance on Bullet, as well as the manipulation of found video footage, adds gameplay meat to what usually ends up being little more than a walking simulator." | Read our full review
Sunset Overdrive
Originally released before GameSpew was a thing, we don't have a review for Sunset Overdrive. Perhaps we should fix that by reviewing the PC version? Not only does Sunset Overdrive on PC include all the DLC released for the game, but it has graphical options! While Xbox One gamers are stuck playing it at 900p, PC gamers can whack it up to 4K resolution to make the colourful visuals really pop. Of course, with a decent PC the framerate is much better too, which makes Sunset Overdrive even more fun to play. You really should get this downloaded.
Forza Horizon 4
Richard said: "Forza Horizon 4 feels like a labour of love; a game for car lovers by car lovers. But also, it's an engrossing experience that's rewarding every step of the way. Exploring the map feels just as worthwhile as completing events. And its seamless multiplayer features, Forzathon challenges and seasonal events mean that you're not likely to grow tired of it for years. It is, without a doubt, the best racing game available right now. In fact, it might be the best racing game of all time." | Read our full review
Hellblade: Senua's Sacrifice
Richard said: "Mature, dark and meticulously directed, Hellblade offers the most praiseworthy depiction of mental health issues and their effects on an individual seen in a videogame yet. Senua, the game's protagonist, is both hero and villain rolled into one; the entire game an internal battle between her and the bleak darkness that tries to overwhelm her. But her condition is never glorified, nor is she ever portrayed to be a monster; she's just a normal young woman whose ordeals are laid out before you. And it's hard to not empathise with her plight." | Read our full review
Guacamelee! 2
Richard said: "Guacamelee! 2 offers more of the same combat-laden, platforming action as its predecessor, but it's just better. It's funnier, with many humorous references and visual gags throughout. It's better looking, with visuals that pop out of the screen and seer your mind. And it's better balanced, ensuring that once it has you in its grasp, you don't want to shake yourself free until the credits have rolled. And let's not forget that co-op play makes a return too, allowing up to four players to punch and kick their way to success." | Read our full review
Super Lucky's Tale
Kim said: "I've been playing Super Mario Odyssey and Super Lucky's Tale concurrently, and during the times I was trying to slog through Mario (sorry, fans) I found myself thinking, "I'd rather be playing Super Lucky's Tale". There's just something about it. It's a perfectly-proportioned package, headed up with an impossibly cute hero and four gorgeously designed worlds that are surprisingly original. In a year where we've seen a resurgence of 3D platformers, Super Lucky's Tale certainly deserves to be regarded as one of the best." | Read our full review
Going Under
Kim said: "Running around Going Under's dungeons is a joy, and you're never quite sure what will be waiting for you behind a new door. Every time you die, you'll be keen to jump straight back in and see if you can get just that bit further. It might not be the deepest Rogue-like game out there, but you'll be hard pushed to find another quite as fun as this." | Read our full review