1
With Switch, You Can Grind For Loot Everywhere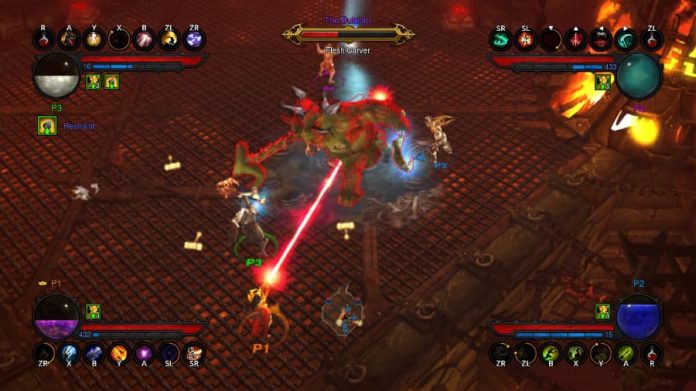 It's debatable whether Diablo 3 is the best game in the series, but it's the only one available on Switch.
It's seriously good on Switch, too. It may not look as sharp as it does on other consoles or PC, but it has all the same content and features, making it an excellent purchase for those who want to slay hordes of demons and collect mountains of loot while on the go. But what if you've already bought Diablo 3 on Switch and have played it to death? You might be wondering if there are any more games like it.
The good news is that indeed there are more games like Diablo on Switch. Games that are filled with action, loot and RPG elements. None of them are perhaps quite as good as Diablo 3, but they're all worth spending some time with. Most of them have their own unique elements that make them stand out, too.
So, what are these games like Diablo on Switch? Click on through our list to find out.
Want to support GameSpew? If you decide to buy any of the games on this list, please consider doing so via our affiliate links, included below each entry. It won't cost you anything extra, but we'll get a small slice of the purchase.