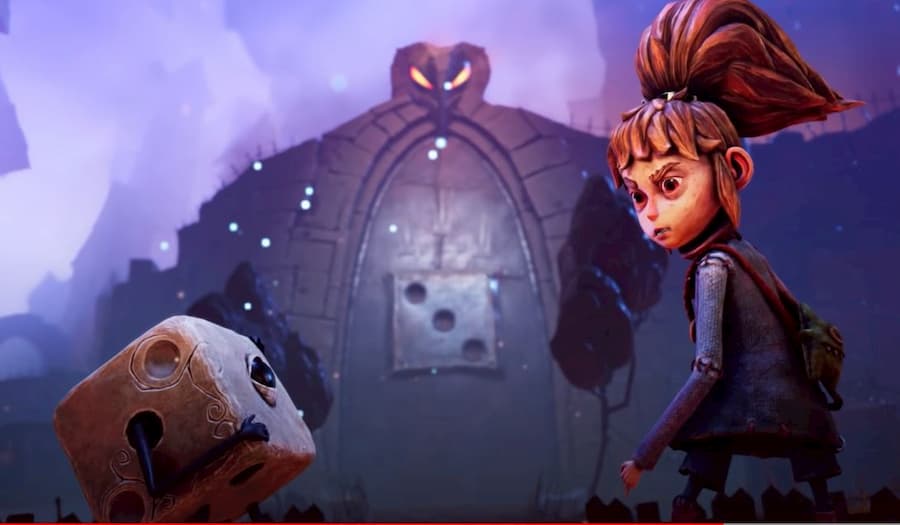 Lost in Random, a gorgeous but dark adventure from Zoink and EA, is coming to PC and consoles on September 10th.
A new trailer for Lost in Random, which you can watch below, was revealed during yesterday's EA Play Live 2021. It showed off a snippet of gameplay while also setting the somewhat gothic scene for the game.
In the game, you'll take on the role of Even, a young girl who finds herself in the kingdom of Random. It's not a very pleasant place; ruled by an evil Queen, the place is cast in shadow, with danger lurking around every corner. That means you can expect a lot of combat as you pass from one area to another – but luckily, Even isn't alone; her trusty companion Dicey comes in rather handy when it comes to fighting against foes.
There's a strategic element to combat, with Dicey having an ever-growing array of attacks at his disposal. Even can use her slingshot to stun enemies and gather their energy – which can then be transferred into Dicey to unleash powerful attacks.
What really stands out about Lost in Random, though, is its beautiful art style. Just take a look at the trailer in action – there's a strong Tim Burton vibe here, and we're absolutely digging it.
If you like the look of Lost in Random, it'll be available from 10th September. You can pick it up digitally on PlayStation, Xbox, Switch and PC, and pre-orders are open from today.