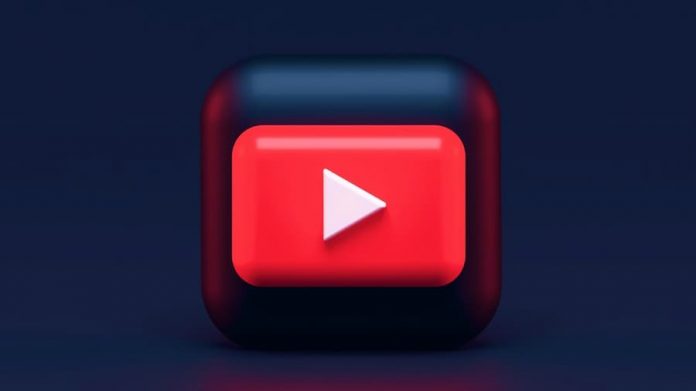 You've taken the first step to becoming an internet sensation and you've started your own YouTube channel. Fantastic! But before you get started, you need a logo.
Coming up with a meaningful and eye-catching logo is a common issue many brand owners struggle with in the beginning. Compared to other areas of design, logo design has numerous unique aspects which have to be taken into account. We'll go through some of those unique hurdles in the course of this article, which will help you create the perfect logo for your channel.
Thanks to dozens of digital tools available online, anyone can create a logo with very little guidance. Tools like Crello's online animation maker help adding animation to your logo easier than ever. Let's start discovering the world of cool logo design.
Sketch first, then colour
You have to keep in mind that in the future, your logo may appear on different placements. For your YouTube channel, you'll want it to appear on your channel's title page, on social media, and you'll also want it to appear in most, if not all, of your videos. As your success grows, it may also appear in other mediums too – on websites, in print… the possibilities are endless. Therefore, you should aim at forming concepts that will look natural and memorable against any colour palette.
It's worth noting that certain websites, boards, and other surfaces where your logo may happen to be placed will have specific restrictions applied (for example, black and white).
Creating a flexible logo will make it more universal, allowing you to present your brand on a wider selection of platforms.
Use colouring to deliver the right message
When it comes to primary locations of your logo such as your YouTube channel and social media accounts, choosing an appropriate colour scheme is essential. The shades you use in your channel's logo should reflect your personality and the style of your videos.
Colour psychology is an interesting concept that's worth considering before you think about logo's colour scheme. According to colour psychology, each and every colour represents a specific meaning. For example, green is the embodiment of peace and relaxation; blue represents safety and trustworthiness; yellow means bright and optimistic emotions; and red equates to strength and power.
There are plenty of in-depth guides about colour and design, which are worth reading if you'd like to learn more about it.
Integrate your channel's meaning through shaping
Just like colour, the shapes included in your logo can considerably influence how people perceive your YouTube channel. The biggest channels are instantly recognisable by the shape of their logo, and the very best logos out there will immediately tell a viewer what the channel is about. For example, a YouTube channel concerned with sports games might represent speed and movement in their logo.
This sounds complicated, but if you have an idea of the kind of message you want to portray with your channel's logo, then you're half way there. If you want to project  solidarity, positivity, and unity, round-ish shapes are your choice. On the contrary, using rectangles, triangles or other hard edges are thought to encompass trust, stability, and reliability.
Nevertheless, logos can be of any possible shape and form. Take your time, think about what sort of message you want to portray, and spend some time researching ideas before starting to jot down concept ideas.
Remember the main principles of logo design
No matter what you're designing a logo for, there are some standard principles that all good designers follow. Designing a logo for a YouTube channel should be no different. These are time-tested rules which allow designers to produce the best logos and designs the modern market knows.
Basically, enthusiasts are committed to the following six specifics:
Simplicity
Originality
Versatility
Scalability
Balance and proportion
Timelessness
The very best logos will follow all six of those general rules, and forgetting even one could leave you with a poor design. For example, if your logo is not scalable (i.e. able to resize up or down) it might not be usable in every possible scenario. And if it's not original, your unique brand is likely to be confused with another (and in serious cases, that could have legal consequences!)
Learn from others' mistakes
We've all seen bad logo designs, and you might even be able to think of an example off the top of your head. But if you can recognise a bad logo, you also know what mistakes to avoid when it comes to designing your own.
There are many common design flaws, including logos oversaturated with colours, a mismatch of fonts, and poorly proportioned elements. They're just the tip of the iceberg. Know what to avoid, and you'll have a great logo for your YouTube channel in no time.