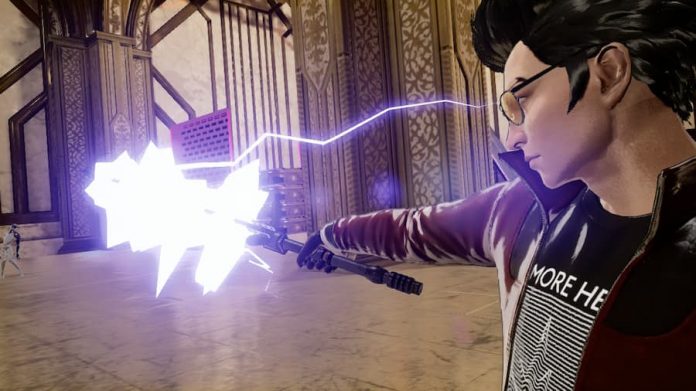 If you're thinking of picking up No More Heroes 3, or are currently making your way through it, you might be wondering if the game has a New Game Plus mode.
With its open world contrasting against a dramatic story and epic boss battles, you might be wondering what happens when you finally beat No More Heroes 3.
You might be happy to hear that you can carry on exploring the world of No More Heroes 3 once the game is over, allowing you to clear up any missions yo didn't get around to. You can also replay any of the boss battles you've completed, attempting to get a better rank for more rewards. But more importantly, yes, you unlock a New Game Plus mode.
Upon completing the game you'll be prompted to save your progress, and that save file will then be marked with a star. Go back to the title screen, and you'll then find that there's a New Game Plus option. Select it, and you'll be prompted to select your clear save file before choosing a difficulty for your next playthrough. You could opt to play on the Carolina Reaper difficulty that's also unlocked when you complete the game if you're up for a real challenge.
When starting New Game Plus, you'll carry over all of your current skills and items. So, you can enjoy the entire game again with an even greater repertoire of abilities at your disposal from the outset. Why not try to max Travis' abilities out, or make the most powerful Death glove chips? It's a good opportunity to do so.
Need more help with No More Heroes 3? Click here for the rest of our guides