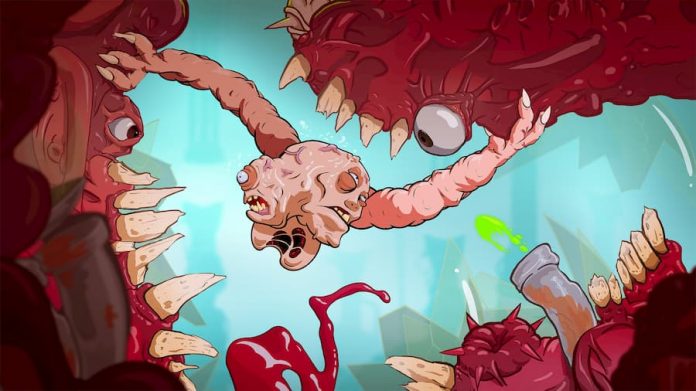 Released on PC and Switch last year, Struggling is now making, uh, struggling its way onto PS4 and Xbox One.
Designed to be played by two players in co-op, Struggling casts you as a gross, fleshy blob with arms who goes by the name of Troy. Troy might be unsightly, but don't let that put you off; his two arms allow him to get around surreal environments by grabbing, swinging, and otherwise struggling from one surface to the next.
About it's designed with co-op in mind, Struggling can be tackled in solo play too, although there's more fun to be had with two players fighting over control of Troy's fleshy appendages.
If gross-out visuals and games packed with humour are your bag, then you may well get a kick out of Struggling. While it's available on PC and Switch right now, it'll also be available on PS4 and Xbox One on 8th September. It'll of course be playable on PS5 and Xbox Series X/S via backwards compatibility.
Give the game's newest trailer a watch below, and see squishy Troy in action. So much flesh. So many eyeballs.