September? Already? Sheeeeesh.
As we ramp up into the last few months of the year, those game releases come in thicker and faster than usual. And September is certainly no exclusion – we've a lot of great games to look forward to. Whether you're a fan of big budget or indie, racing or adventure, there's likely something you should be excited for in the next few weeks.
Here's a round-up of the games to watch out for this September. And of course, stay tuned to GameSpew for coverage of them all over the course of the month.
WRC 10
Release date: 2nd September
Formats: PS4, PS5, Xbox One, Xbox Series X/S & PC
Our review of WRC 10 is still in progress, but so far we can say we're very impressed. If you're a fan of rally games and Kylotonn's WRC series in particular, you're not going to be disappointed. It looks great, it feels great, and offers the kind of intense, racing action that the series has become known for over the years.
Big Rumble Boxing: Creed Champions
Release date: 3rd September
Formats: PS4, Xbox One, Switch & PC
Boxing games don't come around very often, so when they do, excuse us if we're going to get a little bit excited about it. Big Rumble Boxing: Creed Champions allows you to play as one of 20 characters from the Rocky/Creed universe. Swinging a punch as Rocky Balboa himself? Don't mind if we do. It promises unlockable characters and outfits, a range of locations, robust mechanics and even mini games for your own training montage. Because what's Rocky without a montage?
The Medium
Release date: 3rd September
Formats: PS4, PS5, PC
Originally released exclusively on Xbox, Bloober Team's latest spine-chilling horror, The Medium, is making its way to PC and PlayStation consoles. You'll play as Marianne as she delves into a dark part of her past that was previously long-forgotten. Using unique dual-reality mechanics, you'll travel between the real world and another realm, soaking in a truly eerie atmosphere as you go. Oh, and the soundtrack features the work of Akira Yamaoka – which is a selling point by itself. You can read our Xbox review here.
Sonic Colors: Ultimate
Release date: 7th September
Format: PS4, Xbox One, Switch and PC
You might remember Sonic Colors from its original Wii release back in 2010. Well, it's now 11 years later and it's back – with a facelift and brand new content. Sonic Colors: Ultimate brings one of the best 3D Sonic games back to life with updated visuals, an all-new gamemode and enhanced gameplay. And of course, the Blue Blur we all know and love. It's out on 7th September, but if you pre-order the Digital Deluxe edition, you'll get early access from this Friday, 3rd September.
WarioWare: Get It Together!
Release date: 10th September
Formats: Switch
Who doesn't love WarioWare? We certainly do. The anti-Mario anti-hero is back with his usual mix of irreverent minigames, this time on Nintendo Switch for the first time. If you enjoy competing against friends in silly party games, then you're likely going to get a kick out of WarioWare: Get It Together.
Tales of Arise
Release date: 10th September
Formats: PS4, PS5, Xbox One, Xbox Series X/S and PC
The next game in the Tales series is, finally, within arm's reach. And from the time we've spent with a preview of the game, it's going to be well worth the wait. Tales of Arise sports an all-new visual style, making it the most stunning Tales game yet, and its narrative that deals with warring worlds is sure to keep you gripped. The highlight, though, is of course the action-packed combat and sense of epic adventure. If you're a fan of RPGs, this one surely ought to be high on your list.
Lost in Random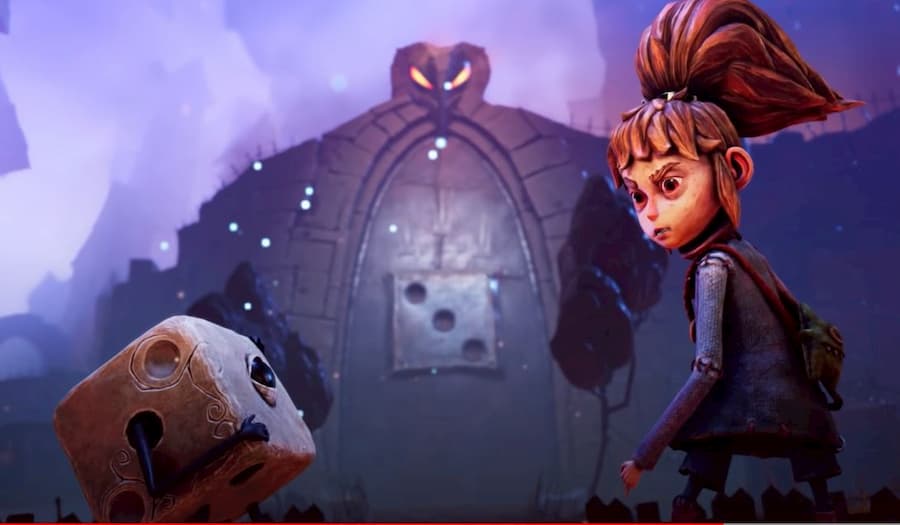 Release date: 10th September
Formats: PS4, PS5, Xbox One, Xbox Series X/S, Switch & PC
A gorgeous game that reminds us of the work of Tim Burton, Lost in Random casts you as a young girl who finds herself, er, lost in the world of Random. With a magical dice to keep her company, she needs to battle her way out. Thankfully, her new companion is well equipped to fight against pesky foes, and you'll engage in unique, tactical battles. We can't wait to explore this wonderfully dark and quirky world.
Life is Strange: True Colors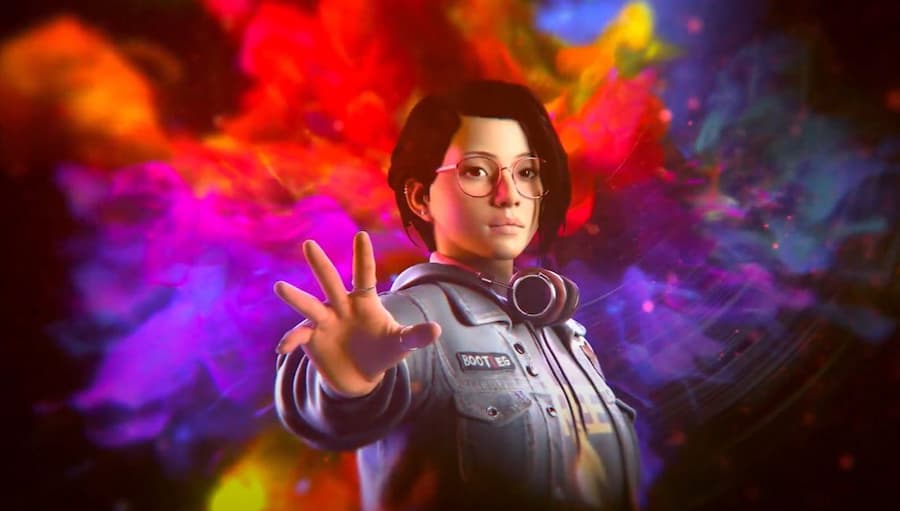 Release date: 10th September
Formats: PS4, Ps5, Xbox One, Xbox series X/S & PC
The next game in the Life is Strange series is almost here, and we can't wait! This time, our protagonist is Alex Chen, who sports the power of empathy; she can sense people's emotions. She's supressed her abilities for some time, but they come in handy when she moves to a new town and quickly finds herself at the centre of a murder mystery. Turns out, the town she's just settled in might not be as quaint and peaceful as it appears.
NBA 2K22
Release date: 10th September
Formats: PS4, PS5, Xbox One, Xbox Series X/S, Switch and PC
Here's one for the sports fans. 2K's next entry into the NBA series is just a couple of weeks away. Players can jump into NBA and WNBA basketball, playing with and against real teams and players. A career mode allows you to chart your rise to NBA glory while MyTEAM mode lets you create your own dream team, filled with past and present basketball stars.
Deathloop
Release date: 14th September
Formats: PS5 & PC
Deathloop might be the most anticipated game of the month. After a couple of delays, it feels like we've been waiting for an eternity, but Arkane Studios' next game is almost here. A first person shooter at its core, Deathloop isn't quite what it appears; throw in mysterious timeloops, a strange island that holds secrets and a protagonist that's forced to live the same day again and again, and you've got something rather intriguing on your hands. Expect plenty of violence and gore in this one.
Kena: Bridge of Spirits
Release date: 21st September
Formats: PS4, PS5 & PC
If our preview earlier this summer was anything to go by, Kena: Bridge of Spirits is going to be something special. It's the first game from a studio that cut their chops on film animation, and it really shows in just how gorgeous Kena looks. You'd be forgiven for mistaking its gorgeous visuals for a Pixar film. It tells the story of the titular Kena on an important quest, but she's not alone – she has adorable spirits called 'Rot' to help her along the way.
Diablo II: Resurrected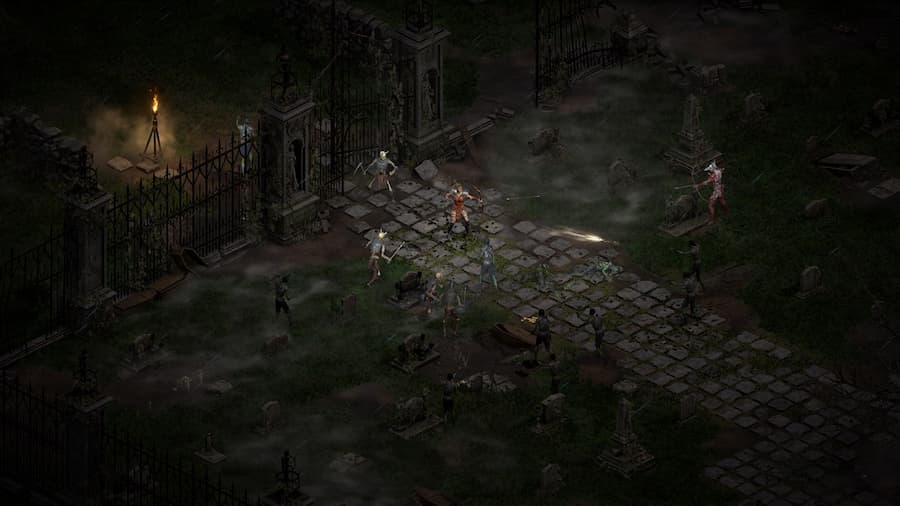 Release date: 23rd September
Formats: PS4, PS5, Xbox One, Xbox Series X/S, Switch & PC
The wait for Diablo IV may be long and arduous, but here's something to keep Diablo fans happy in the meantime. Diablo II is back, with an all-new facelift. This is the same Diablo II you know and love, albeit with a few tweaks to bring it into the modern age. Kill hordes of demons as your character class of choice, improving your stats and looting for new equipment as you go.
Death Stranding: Director's Cut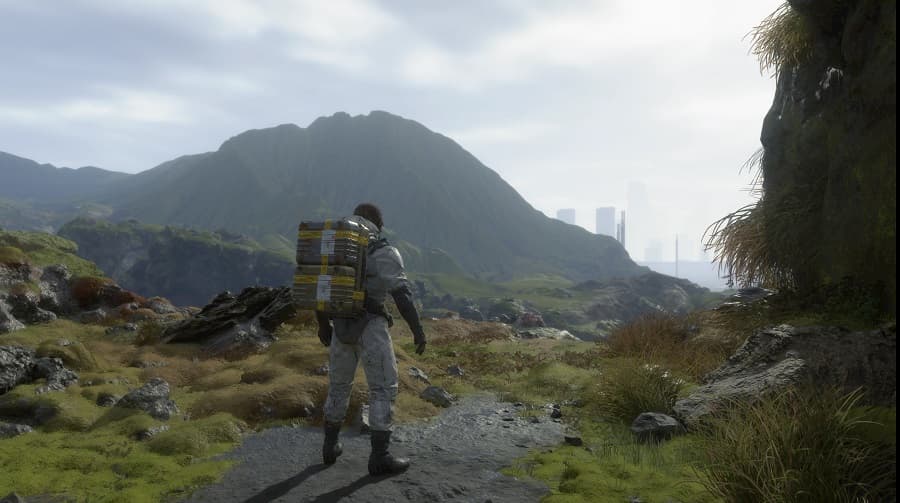 Release date: 24th September
Formats: PS5
If you missed out on Death Stranding the first time around, or simply want another excuse to jump into the Adventures of Norman Reedus and his Foetus, here you go. Death Stranding: Director's Cut brings Hideo Kojima's hit PS4 game to PS5, using the power of the new generation of hardware to make the game look better than ever. It's not a simple visual facelift though; the Director's Cut promises a wealth of new content, new ways for Sam to get around… and even a karting minigame. Sign us up.
Lost Judgment
Release date: 24th September
Formats: PS4, PS5, Xbox One, Xbox Series X/S & PC
The follow-up to 2018's Judgment is just a few weeks away, allowing players to step into the shoes of Takayuji Yagami one more time. This time, he'll be investigating a criminal accused of murder and harassment – though like last time, players can expect much more to unfold along the way. Expect engaging combat, a gripping story, stealth missions and more. If you enjoyed Judgment, then this one is a no-brainer.
Hot Wheels Unleashed
Release date: 30th September
Formats: PS4, PS5, Xbox One, Xbox Series X/S, Switch & PC
We're all big kids deep down, and so we all still have a fondness for Hot Wheels. Enter Hot Wheels Unleashed, which lets us race digital versions of real Hot Wheels cars around a selection of ridiculous and mind-bending tracks. We went hands-on with the game a little while ago, and can confirm this one is going to be a lot of fun. For those who like their racing games a bit less serious, certainly keep your eye on this.