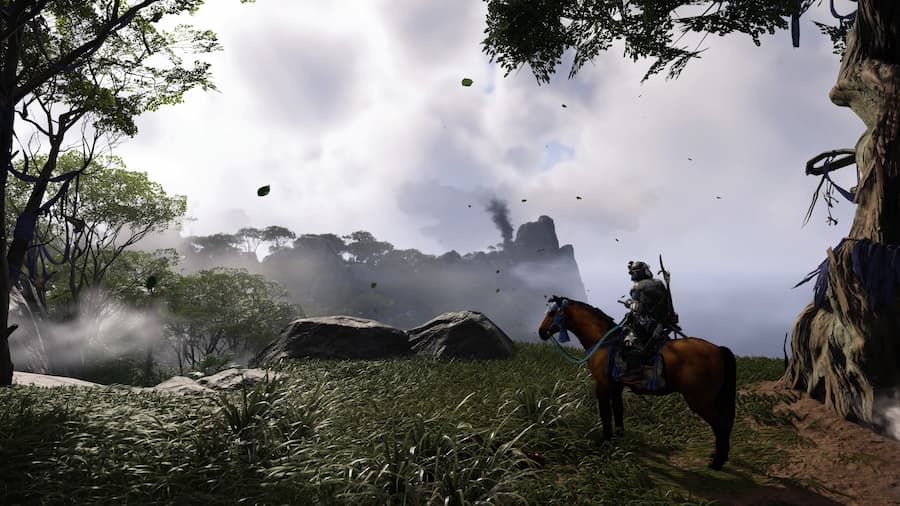 So, you've picked up Ghost of Tushima: Director's Cut, or you already own the base game and have just purchased the Iki Island expansion. What next?
Adding another story arc to Ghost of Tsushima, the good news is that you you don't need to have completed the main campaign to access Iki Island. You probably should, though, as canonically the narrative follows on from the events of the game's third act.
Regardless, to access the Iki Island expansion content in Ghost of Tsushima, you need to progress through the main campaign until you at least reach Act II. Then, head to Akashima village and talk to the peasant at entrance, who'll tell you about people being driven mad by mysterious chanting Mongols at a village nearby.
The next time you open the menu, you should then get a notification about a new explorable area. Simply go to the Journey tab, highlight Tales of Iki, then select Journey into the Past. Follow the quest and you'll soon end up on Iki Island.
Once you're on Iki Island, you can quikly fast travel between it and Tsushima by opening up your map, highlighting a fast travel point and pressing the travel button. Easy, huh?
Need more help with Ghost of Tsushima? Click here for all of our guides