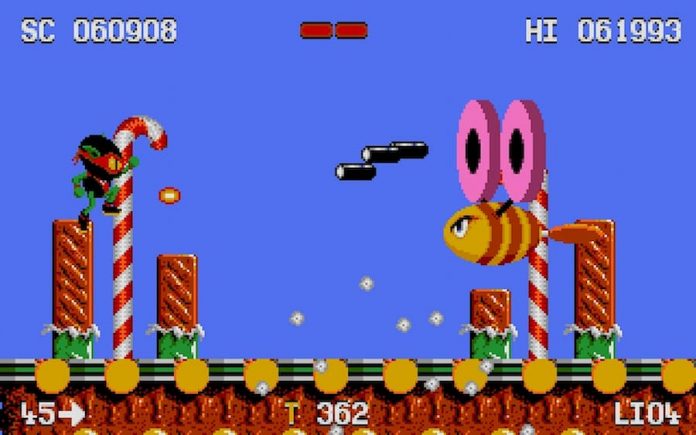 A tweet from games publisher Secret Mode got our attention this afternoon: it looks like Zool is making a return.
The tweet in question, from new publisher Secret Mode – part of the Sumo group – shows a flickering screen before cutting to a very iconic "level 1-1 get ready" screen. We know those eyes. Those eyes belong to… Zool!
Attention operatives, we're picking up retro signals… from another dimension? Stay alert. pic.twitter.com/EM5AcrWvoX

— Secret Mode (@WeAreSecretMode) August 3, 2021
For the unfamiliar, Zool – or to give it its full title, Zool: Ninja of the Nth Dimension – is a platforming game from way back in 1992. Available on Amiga, SNES, Mega Drive and others, players would take on the role of the titular intergalactic ninja, making their way through several themed levels. It was created by Sheffield-based studio Gremlin, designed to be a rival to Sonic the Hedgehog. It's safe to say it never did knock the blue blur off the top spot – but Zool was popular enough to carve out its own audience. Oh, and originally, its levels were filled with Chupa Chups lollipops.
Exactly what Secret Mode is teasing now is unclear, but we're very certain it's Zool-related. Will we see a new game under the Zool name? A remake or remaster of the original? Whatever it turns out to be, it has our attention.
It makes sense that we'd see Zool make a return from a company under the Sumo umbrella; Zool's original developer, Gremlin Interactive, was bought out by Infogrames in 1999. Infogrames closed in 2003, and the management of Infogrames then went on to form Sumo.
We'll be keeping a close eye on Secret Mode's Twitter account for any more sneaky references…