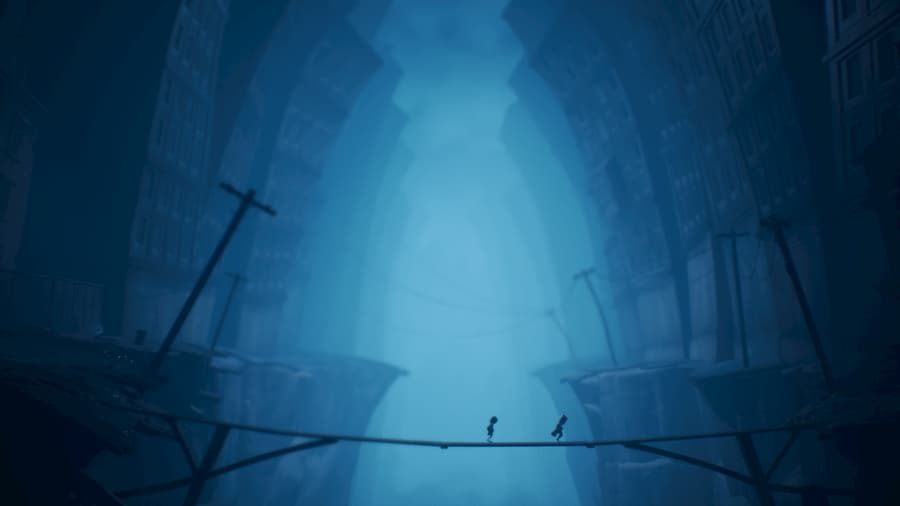 Want more pixels in your nightmares? A enhanced version of Little Nightmares II is now available on PS5 and Xbox Series X/S.
First released in February, Little Nightmares II puts players in the shoes of Mono. With a bag over his head, this little chap looks rather sinister, but you'll soon start to care about him. A sequel of sorts to the first Little Nightmares game, the yellow raincoat-clad Six also makes a return, but this time she's your sidekick rather than at the helm.
A platform-puzzle game packed with atmosphere, Little Nightmares II really turns up the scares. Truly, some sections rival even the likes of Silent Hill in terms of horror. We revelled in it when we reviewed it, concluding our review with "What you will remember, long after you've turned off the game, is just how magnificent and macabre Little Nightmares II is."
If you've been waiting to play it with the greater fidelity offered by PS5 or Xbox Series X, however, we've got good news. Little Nightmares II Enhanced Edition is finally available, and if you own the game on PS4 or Xbox One, you'll get a free upgrade to the relevant platform. The Enhanced Edition features:
Two modes to choose from: a 4K 30fps 'Beauty Mode' featuring raytracing, and a 'Performance Mode' which locks at 60fps with a dynamic resolution up to 4K
Raytraced reflections
Volumetric shadows
More abundant particle effects that are directly affected by your inputs
Immersive 3D audio
Needless to say, then, the game will be better than ever. Players who own the game on PC can also benefit from the Enhanced Edition upgrades, which will be available via a free patch. The PC version won't have the differing performance modes, however. Instead, users will be able to tweak their settings via the in-game menu.
Give the brand new trailer a watch below.