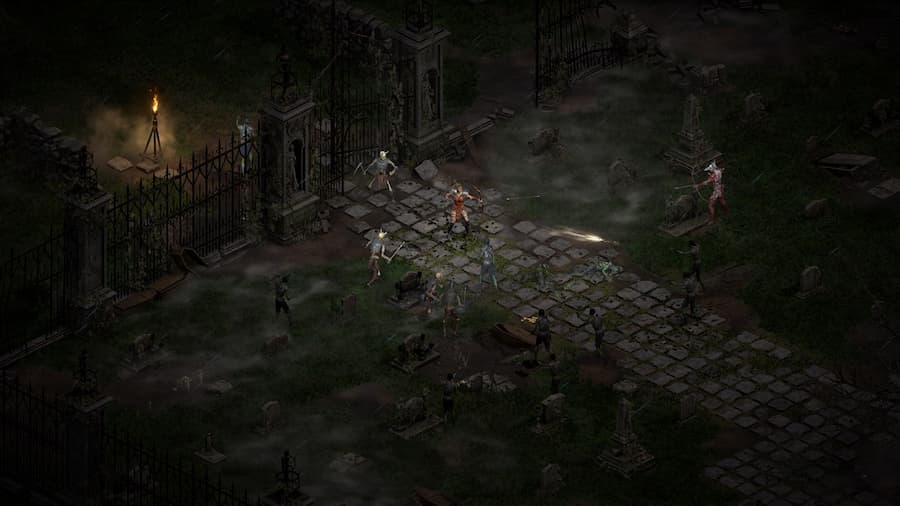 Set to launch on PC and consoles on 23rd September, Diablo 2: Resurrected brings the action RPG classic back to life.
You don't need to wait until 23rd September to play Diablo 2: Resurrected, however. A small number of people got to take part in a closed beta a short while ago, while those who preordered the game were able to go hands on with this past weekend. Next up is an open beta, running between the 20th and 22nd August. Anyone can take part in that providing they have a PS4, PS5, Xbox One, Xbox Series X/S or PC. All they have to do is download the Diablo 2 Resurrected beta when it becomes available, then they can play up to the end of the game's second act.
Those who have taken part in any of the previous Diablo 2: Resurrected betas, however, or are planning to take part in the open beta this weekend, may be wondering if the progress they make can be carried over into the full release of the game should they buy it. After all, it's a shame to acquire loads of loot and start building a character only to lose it.
Unfortunately, the answer is no: Blizzard's FAQ states that players will not be able to carry over their progress from the Diablo 2: Resurrected beta into the full game. That means you might not want to sink too many hours into it, as you'll only end up playing through the same quests again when the game launches. Taking part in the open beta is a good way to get a taste for the game, however, so if you're on the fence about it, definitely jump in.