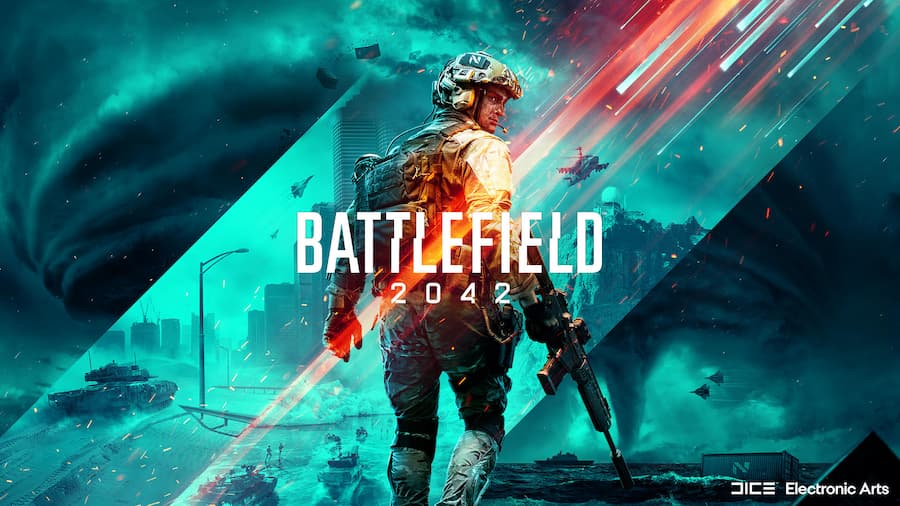 EA and Dice have announced that Battlefield 2042's open beta will kick off next week.
Sometimes, open betas just give you a glimpse of a game's multiplayer mode but in the case of Battlefield 2042 that's all there is. The futuristic shooter won't sport a single-player mode; it'll have story of sorts but it'll be delivered through multiplayer. So diving into the open beta should give you a good idea of what you're going to get for your money.
The beta will let you tackle Battlefield 2042's Conquest mode on the Orbital map, as one of four specialists. Time is of the essence as there's a rocket launch taking place, which is going to problematic at the very least. It reminds us a little of like Half Life's Crossfire map, which let you hit a button and anyone who didn't get into a bunker in time would be obliterated. We were terrible at Half-Life Deathmatch? Yes. Did we hit that button every time we could? Also yes.
The open beta can be pre-loaded from October 5th, on Xbox, PlayStation and PC. If you've pre-ordered Battlefield 2042 or an EA Play member you'll be able to play the open beta from October 6th but if not you'll have to wait till the 8th. The beta runs until the 9th October; you can find more about it, including how to access it, here. 
Battlefield 2042 releases this November 19th on PC, PlayStation 4, PlayStation 5, Xbox One and Xbox Series X|S.
Buy Battlefield 2042 at Amazon