On 29th June 2000, a 16-year old me rushed out to buy Diablo 2.
For the next two months, I'd spend pretty much every spare minute playing it before starting sixth-form college sometime in September. Wake up, have some breakfast, play Diablo 2. Stop for some lunch, play Diablo 2. Stop for dinner, play Diablo 2. Rinse and repeat, day after day. I have no regrets. A year later I fell into the pattern again, with the launch of the Lord of Destruction expansion rekindling my love for the title.
Like everyone else, then, I was excited about the launch of Diablo 3, but also somewhat disappointed by it. It wasn't as dark as previous entries, and the loot system just wasn't quite as good. It was also dumbed down in some ways. Still, like Diablo 2 all those years ago, it ensnared me, and I've spent hundreds, if not thousands, of hours in its grasp across numerous formats over the years. But it's only now, as I'm playing Diablo 2: Resurrected, that I have a newfound appreciation for some of its systems.
An accomplished remaster, Diablo 2: Resurrected takes the original game, leaves the gameplay perfectly intact, but adds a layer of truly eye-watering visuals on top as well as adding some quality-of-life features. The result is a game that looks like it belongs in 2021, but plays like it has one foot firmly stuck in the past. Because it has.
I remember hearing about Diablo 3 scrapping the stamina system, getting rid of scrolls to identify items and open up town portals, and changing how potions were used, all the while thinking, but why? Now, after playing Diablo 3 for countless hours and returning to Diablo 2 with all those things intact, the answer is simple: because they do nothing more that break the flow of the game, requiring players to deal with unimportant, unnecessary faff.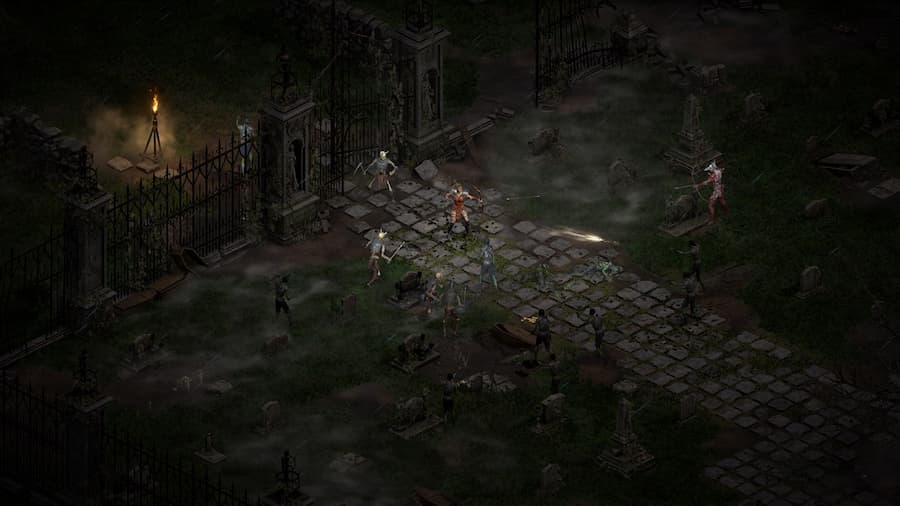 And then there's the skill system. I still love Diablo 2's skill system, don't get me wrong, but in Diablo 3 it's great how you can quickly change your build and try new things without it feeling like hard work. Diablo 3 was indeed streamlined, but it was done in order to get players to simply have more fun. From the moment you boot Diablo 3 up, there are less barriers to just going out and slaying hordes of monsters, collecting heaps of valuable loot as you go. And that's what makes the Diablo series great.
Having played Diablo 3 on console extensively, it's also very hard going back to Diablo 2's limited inventory system. It's like playing a game-within-a-game at times, cutting down hell spawn left, right and centre before opening up your inventory to play a rudimentary spin on Tetris, moving your loot around to squeeze just a couple more items into your pack. It's so infuriating that items such as small keys occupy their own spaces – but at least gold doesn't, unlike in the original Diablo.
But despite all these niggles, there's still something magical about Diablo 2. While some of its mechanics now feel antiquated, and its pathfinding can be troublesome at times, there are aspects of it that haven't aged one bit. Its world is one of them; dark yet mysteriously alluring. Then there's the music, which is sumptuous from start to finish. Throw in deep character development, and a loot system that is yet to be bettered, and you have a game that's worth persevering through the now clunky bits for.
Diablo 2 might not be quite the perfect game that it once was, but now Resurrected, it lives once again. Long live Diablo 2, and farewell my free time.
Diablo 2: Resurrected is available now on PS4, PS5, Xbox One, Xbox Series X/S, Switch and PC.