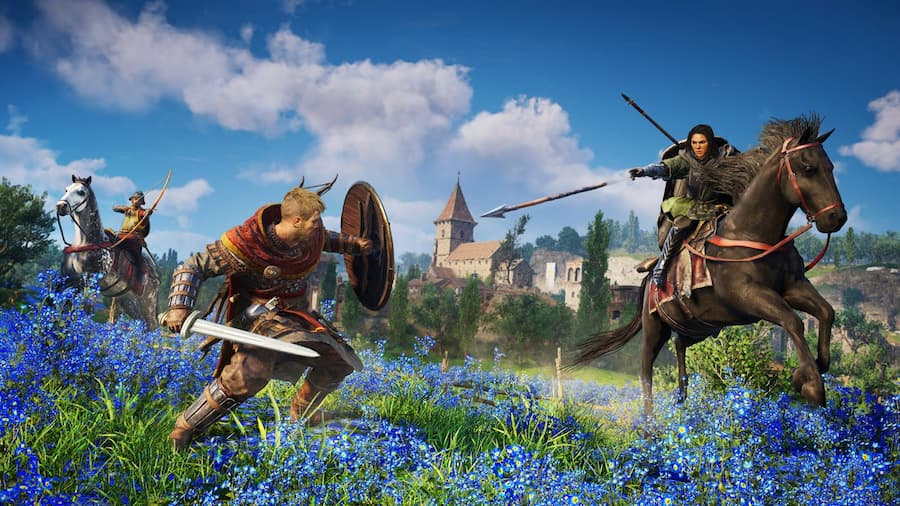 Discovery Tour: Viking Age is Ubisoft's latest foray into the world of education and it's coming this October.
Fancy murdering someone with a viking axe? Assassin's Creed Valhalla has got you covered. If, on the other hand, you've been craving a more sedate tour of Viking Britain, you'll get your wish his October when Ubisoft releases Discovery Tour: Viking Age.
Essentially an add-on for Assassin's Creed Valhalla, you'll be able to roam Valhalla's world, learning about the Vikings through a series of interactive exhibits, without worrying about someone taking your head. If the name sounds familiar, you'd be right. Ubisoft has released Discovery Tour: Ancient Egypt and Discovery Tour: Ancient Greece, which use Assassin's Creed Origins and Assassin's Creed Odyssey respectively.
If you own Assassin's Creed Valhalla you'll get Discovery Tour: Viking Age for free when the add-on version launches this October 19th, landing on all platforms. You'll also be able to purchase a PC standalone version for £16.99 from October 19th, though consoles won't get the standalone release until 2022.
We praised Assassin's Creed Valhalla's quieter moments in our review, so we're looking forward to exploring this viking world without any worries. And, who knows, we might learn something new along the way.
Get Assassin's Creed Valhalla at Amazon