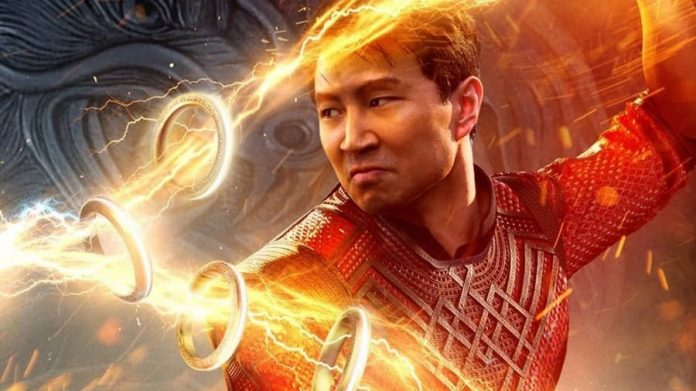 Shang-Chi and the Legend of the Ten Rings arrived this month with an entire cinematic universe on its shoulders.
Black Widow was the first new MCU release to arrive in the two years since Spider-Man: Far From Home, but it failed to do much to story of the universe at-large. As such, it felt as though Shang-Chi would need to do the heavy lifting to get fans back into the Marvel groove.
As with Captain Marvel and Black Panther, an origin movie at this late stage – now 13 years into the Marvel Cinematic Universe – has a lot to do to keep fans invested. Fortunately, Shang-Chi and the Legend of the Ten Rings largely hits all of the beats it aims for – and having some honest-to-goodness mysticism and martial arts introduced is exhilarating. It's a very welcome addition at a time when it felt as though there wasn't much to watch out for in "Phase 4" or beyond.
Having first seen the Ten Rings introduced in Iron Man 3, Shang-Chi wastes no time in explaining their relevance and importance in the world. Seeing these rings worn as bracers is quite a departure from the Ten Rings of the comics; there, they're worn by the Mandarin as, well, rings. It's forgivable, however, as this is likely an effort to differentiate them from Thanos' small and colourful Infinity Stones which bear a resemblance to the (small and colourful) rings in the comics.
Here, Marvel has also taken another shot at The Mandarin, with Shang-Chi's father, Wenwu, identified as the true Mandarin (and most displeased at his representation in the world's media by Trevor Slattery). Wenwu is set up as an interesting and genuinely sympathetic villain, with a large amount of screentime dedicated to his own origin and his (somewhat predictable) motivation. Even Shang-Chi's own origin story doesn't come until the midpoint of the film.
Other notable characters include Shang-Chi's plucky best-friend-who-doesn't-have-powers, Katy Chen, played by Akwafina who brings her trademark awkward goofiness to her character's role of audience surrogate and comic relief. His mother, aunt and sister are important, too, all playing roles very typical for the MCU by now; the mentor mother, doting aunt, and rival sibling. It's also worth mentioning – without wishing to spoil anything beyond what has been seen in the trailers – that there are also several cameos from MCU stalwarts, all of which do something to add intrigue and advance the overall plot.
The friendship between Shang-Chi and Katy, however, is particularly noteworthy. The pair's bond is genuinely fun to watch and Katy is, fortunately, as likeable as her titular co-star. Suspension of disbelief is definitely called for in some scenes, however, as Katy is frequently allowed to observe deeply personal moments for many characters. In the third act in particular, her role is a little… implausible.
The overall look of the film boasts a wider colour palette than other MCU origin movies. The mythical land of Ta Lo especially adds a beautiful backdrop to later scenes. Though strangely, despite being a more colourful locale it seems almost as though a subtle grayscale effect has been applied, perhaps in a somewhat clumsy attempt to reflect the mood of the story.
As you'd expect, there's plenty of exciting action in Shang-Chi and the Legend of the Ten Rings, and it's impressive to see lengthier shots between cuts. Simu Liu (Shang-Chi) completed a large amount of martial arts training prior to the film and this extra effort really paid off; every fight scene is masterful. This goes a long way to not only making his character believable as a martial arts master, but also in elevating Shang-Chi's ability above the hand-to-hand combat of other athletic brawlers in the universe, like Black Widow or Black Panther. He truly does perform some hugely impressive feats.
As a martial arts spectacle, it comes as no surprise to see greats such as House of Flying Daggers reflected in some of Shang-Chi's scenes. In an interview with Empire Magazine, director Destin Daniel Cretton named one of his many influences as Crouching Tiger, Hidden Dragon. It was also no surprise to find out, having spotted several iconic Jackie Chan tropes throughout, that not only was Jackie Chan named as an influence, but some of Chan's former stunt co-ordinators had assisted on the making of this movie. This really adds to Shang-Chi's feeling of originality and helps to carve its own niche in the superhero genre.
A handful of fight scenes did suffer a little from some obvious wirework and CGI, however. Some other scenes also suffered from questionable CGI work too; in particular, one longer scene of a bus looked a little cartoonish, for lack of a better word. Overall though, CGI has been very well implemented. The wonderful creatures from Chinese mythology who make an appearance are definitely worth mentioning; especially Morris, a faceless Hundun-type creature, who still gives a better, more nuanced performance than Mark Wahlberg ever could.
Shang-Chi does perhaps run slightly longer than it needed to, clocking in at 2hrs 12mins. Some flashback scenes around the mid-point could have benefitted from better pacing, slimming the film down to the more reserved side of the two-hour mark. The only other mild complaint I can levy at it is a particularly heavy-handed product placement, which let down otherwise outstanding moments.
Shang-Chi and the Legend of the Ten Rings is a very enjoyable (and suitably action-packed) martial arts movie, with some superhero business thrown in on the side. It does a good job of walking the fine line of being a fully-functioning self-contained story while also meaningfully adding to the larger Marvel Cinematic Universe. The action is inventive and exciting; locales are beautiful and detailed; and characters are likable with suitable depth to their stories. I'm certainly looking forward to seeing more Shang-Chi, more Ta Lo and more cute, faceless, flying footstools in the future.
---
Shang-Chi and the Legend of the Ten Rings Review – GeekSpew's Score

Shang-Chi and the Legend of the Ten Rings is currently showing in cinemas.