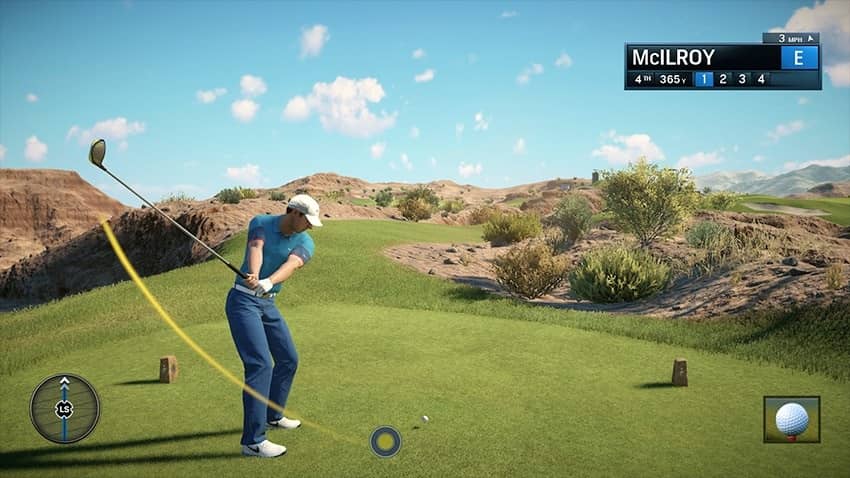 Rory McIlroy PGA Tour released in 2015, and it was the last golf game from EA. It's a shame, because the yearly iterations of PGA Tour used to be pretty good – but now that mantle has been passed to 2K Games. Rory McIlroy PGA Tour holds up pretty well though. Despite being almost four years old, it's still a pretty good-looking game.
The game blends together a collection of real-world golf courses and environments made especially for the game. There's a range of handling options available, so beginners can opt for a simpler arcade-style control input and experts can choose to fine-tune their swings for maximum effect. It's not all serious golf though. Rory McIlroy PGA Tour introduces a "Night Club" mode that offers up arcade-style challenges. Fire your golf ball into neon targets, or land your putt on a specific marker to achieve a high score.
There's a great mix of content whatever your style of play in Rory McIlroy PGA Tour. It's not the newest golf game on PC anymore, but it still holds up pretty well.