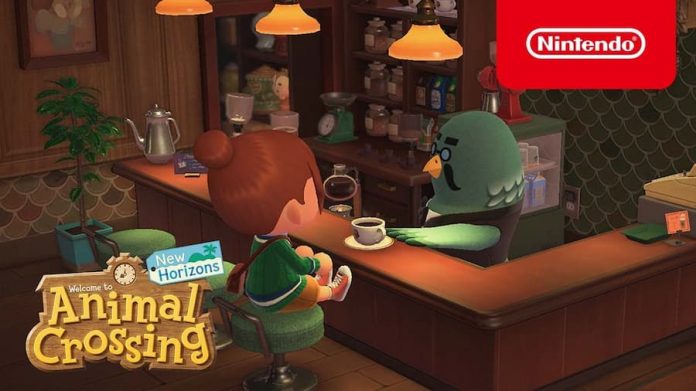 Animal Crossing: New Horizons is getting a new free update next month and it's a bittersweet occasion.
Because, despite the sheer joy this Nintendo Switch life sim has given us, this is the last free update it'll be getting. Yes, there's also a paid expansion, Happy Home Paradise, on the way, but it seems like Nintendo will be shifting their attention to that and, then, on to other titles. That doesn't mean you have to ditch your island, since the game has no true end but if you're an AC fan, it's worthy of a little sniffle.
The good news is that Animal Crossing: New Horizons' final update is a big one, and will bring with it a wealth of changes and new features. As revealed at Nintendo's Animal Crossing direct, here are some of those changes:
The museum is getting a cafe, The Roost, run by coffee aficionado Brewster (we see what you did there, Nintendo).  You can also use Animal Crossing Amiibos to invite characters to the Roost and other players can also visit.
Kapp'n, a sea-shanty singing turtle, will use his boat to take you to other islands. These "mysterious islands" sport odd features, so you might take a sunlit boat ride only to end up exploring an island where it's night-time.
The will be an island shopping plaza, run by Harv which, when you've helped by contributing enough bells, will draw in other shops including a fortune teller. The more bells you contribute, the more shops open.
Harv's plaza also includes a duo who will customise furniture for you.
The update will also add new hairstyles, courtesy of Harriet.
Your character can participate in group exercise, either on their own island or someone else's.
You can now enact city ordinances, eg the Early Bird ordinance which makes residents active earlier in the morning. As tyrannical as this might sound, it's essentially a way of changing how the island works.
On top of these changes, there are also other additions, such as more items to spend your Nook Miles on, and raised object limits. You can watch the full update announcement below.
Some of these characters might sound new but several have cropped up in previous Animal Crossing titles, such as New Leaf. The update will drop this November 5th, the same day the Happy Home Paradise DLC arrives.