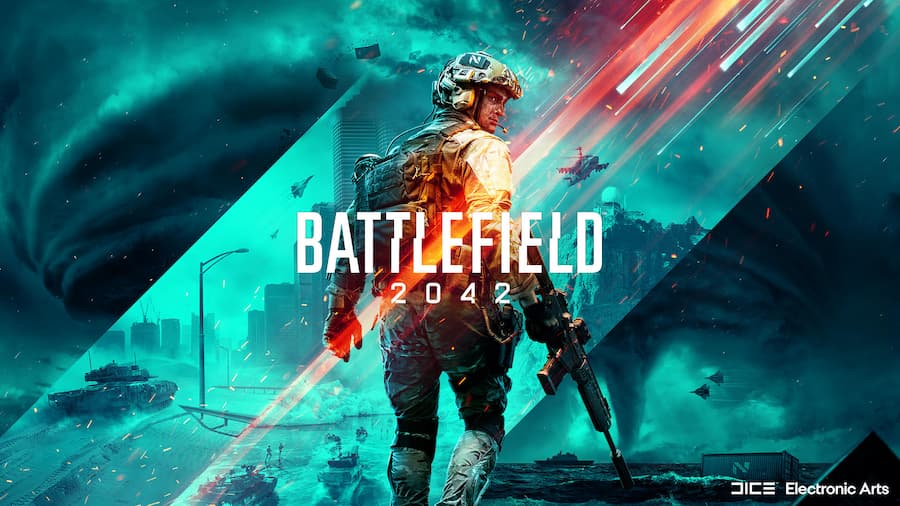 Interested to see what Battlefield 2042 is like? You can give it a go now in open beta.
Although the game isn't releasing until 19th November, you can try out Battlefield 2042 for free thanks to an open beta. The open beta is running from today until Sunday 10th October, allowing players to experience some of what it will have to offer. If you've pre-ordered the game you can access the beta right now, though everyone will be able to join from 8th October regardless of pre-order status.
Only a slice of the full game will be playable, of course. The beta gives players access to the Conquest mode, which features huge, multiplayer battles. If you're playing on Xbox One or PS4, battles will have up to 64 players. But on PC, PS5 and Xbox Series X, those battles can grow to include up to 128 players.
In Conquest, you can choose one of four Specialists, each with their own loadout, skills and combat styles. The Specialists available in the beta are as follows:
Boris, a Russian engineer who wields an SG-36
Casper, a South African camouflage and long-range expert
Falck, a German medic
Mackay, a Canadian outdoorsman who comes equipped with a grapple gun
The full game will have multiple maps, of course, but for the beta you'll get to experience the 'Orbital' map, which features a rocket launch site in Kourou, French Guiana. You'll be racing against time, then, trying to complete your mission before the rocket launch commences. Laden with various zones, towers, ziplines and vehicles to commandeer, moving around the map promises to be exhilarating.
If you want to take part in Battlefield 2042's open beta, it's available to download now on PC, PS4, PS5, Xbox One or Xbox Series X/S. You can find more information about it here.